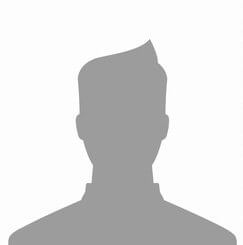 Federico
Mi experiencia con forex Tester es Excelente, el programa es de gran ayuda para los traders que estamos empezando para poder desarrollar estrategias rentables.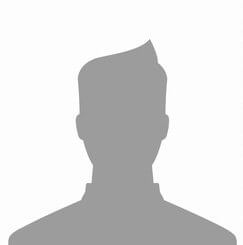 Cesar
Pongo en practica mis estrategias de trading. Es una herramienta basica si quieres hacer trading, a la larga te hace ahorra dinero.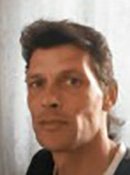 Vasily
On April, 16 I finally purchased the Forex Tester program after a long period of thinking about it. Now, 4 months later, I've created my own trading strategy with the help of this program which provides me with a not bad income on Forex market. I'm constantly testing new strategies that are being improved while testing. Thanks to all developers of this amazing program!!!!!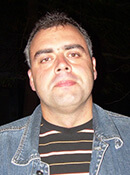 Vladislav
Before I found out about this program I tried to test my systems on the historical data, demo accounts of several brokers, then I've managed to download some free strategy testers.
With these testers I had problems like failure of software, partial or full blocking of their performance….. In general I will say honestly that it is not testing, it is the wasting of your time on my opinion.
I've been looking closely to Forex Tester software for quite a long period of time but I was confused by the lack of knowledge on how to work with it; besides the demo version is not functional on my opinion. It took me several days to look through Internet and read testimonials and comments about this particular tester. And finally I've made up my mind and believe me I do not regret even a bit; that is what everyone needs! It's been a year now how I've been working with this program and it hasn't failed even once. It will be useful for those traders who really approach the deal of creating and testing their trading systems in a serious way. I will mention just two main advantages of this tester, but there are really much more of them:
1. You can test strategies at any comfortable time unlike doing it using demo account, where you often must sit in front of the monitor and observe the price movements of the instruments. Let's suggest that I have free time in the evening, I sat down and was working, and on demo account different important events might happen at that day and if I wasn't present at my computer I would miss a lot.
2. You can test at any mode, changing the testing speed, go back and forward, observe the work of different instruments and theories on the same period of time on the market as much as you need. That is a brief review about this wonderful program.
respectfully yours,
Vladislav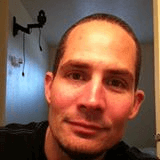 Scott F.
"A MUST-have tool. As a price-reading enthusiast, Forextester has immensely help cut down on my learning curve. I have found no other program that can actually do what this one does - and believe me, I have looked. Easy to install and use. Plus, customer support is the best!"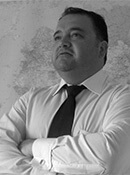 José Fernando Ramírez Villegas
"Soy Economista y llevo algunos meses capacitándome para desempeñarme como Trader Intradía. He seguido las recomendaciones de varios de los más reconocidos Traders que son seguidos por cientos de personas en sus webinars diarios y me llamó la atención que "todos" coinciden en los mismo: Utilizar Forex Tester para los cientos de horas y las miles de operaciones de práctica y testeo de estrategias. Es el software que recomiendan los expertos y lo denominan software de simulación profesional. Por lo anterior he comprado Forex Tester después de haber probado la versión demo por unos días. Debido a que me estoy entrenando para ser scalper, requería de una data de muy buena calidad y en Forex Tester la he encontrado. Son años y años de data de alta calidad, de 1 minuto con sus ticks. Adicionalmente, desde que ingresé a la página web, he sido tratado con toda eficiencia y amabilidad, en mi idioma (español). Sé que con Forex Tester lograré mis objetivos. Gracias por este dedicado trabajo."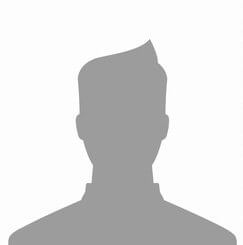 Jacob
"I've been using this everyday to practice for about a month now, and This tool has been the best thing I have purchased in my FX Trading career! It took some time getting the charts set up with the templates, especially for my strategy, but its well worth the effort. You probably hear this all the time, but I honestly wish this was the first thing I purchased, it would have made a tremendous difference for me down the road."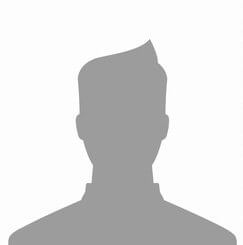 Vladislav
It's been a long time, since 2008, as I was on Forex; I started in several times and several times left it for a long while, because the results left much to be desired – profit-loss were spinning around a "zero" mark.
I purchased Forex Tester in autumn 2013. I began to use it and to build my trading strategy. The program allows seeing the results of your ideas very quickly, and the education process goes several times faster, the experience and the sixth sense are accumulated that cannot be received with the help of any book or theoretical studying. My system was finally built at the end of 2013 and since that time I trade profitably and stable.
I consider this program as one of the most beneficial investments into my education.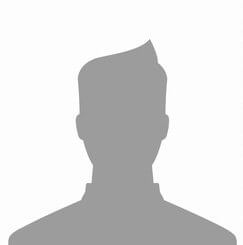 Susan Gast
"I have been using your software for about a week now, and I must say I don't know how I could've lived without it! I've been trading Forex for over four years, and I did try to keep track of trades on PAPER; but there's always that issue of did price 'really' hit my sell limit, and did price 'really' hit my target? At what exact time? You can fudge it too easily. Plus, when looking at past data on your trading platform, you can already 'see' what price has done and it DOES sway you, even if you tell yourself to just take it bar by bar -- there's always the time when you forget and scroll too far ...
With your software, there's NO view into the future in Testing Mode, and to be honest, I've learned a lot more about price action JUST WATCHING it run! It's been the best money I've ever spent on software for (forex) trading!
I am able to see yearly, monthly, weekly, daily pivots AS THEY FORM (just remember to add enough data prior to your starting test date for the pivots to calculate) and it's great!!!!
I love the order placement with its ease of use ... I was a bit scared of trying it but if I can figure it out, anyone can!
So, in closing - thanks for a great product!"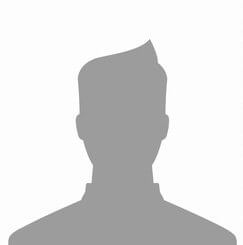 Badrul Hisham
"First and foremost, sorry for writing in like this as I am too busy (testing my strategy) to look for any options in your website to leave comment or testimonials about your software. Hence I look for a shortcut and write you directly.
I have to give to your team. This software is to me by far the best forex testing software bar none. It allows testing for strategies irregardles of whether you are online or not. You can practice trading almost everywhere. The best thing is, you can test your strategy and get the outcome in much-much less time compared to paper trading in Demo mode. I've been almost 2 years trading and most of it paper trade. All those time spent waiting for market to unfold and see the result of my strategy. With FT, I plan my trade, trade my plan and can have the result in less than a minute whatever the time frame I am trading in. This software really cut short the training time.
I thank you for this software. Excellent. I strongly recommend it to all Forex traders."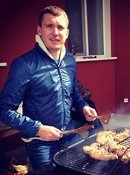 Alexey
Certainly Forex Tester is the best program for working out somebody's manual strategy. After a long period of working on Forex Tester I gained the ability to almost forecast the movements on a real chart. Also Forex Tester helped me to dismiss a good deal of hopeless strategies and to improve my working ones.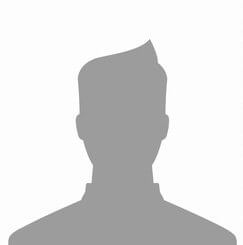 Jason
"Beyond excellent program making me mythical at price action. Love it. Thank you for making wonderful help to us traders who need to learn more faster. I use it like shoes, everday, most of the day. Actually use it to relax sometimes. Finding higher probability setups all the time, helping so much. Thank you again."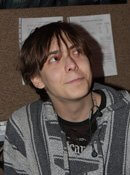 Dmitry
Yes, really Forex Tester helps, saves time and gives an opportunity to learn quickly and to check the techniques and theories that exist on Internet and work them out in those circumstances when it seems to you that you have found somebody's secret/gold Grail and being on a high emotional level you check it all very QUICKLY on Tester (not waiting for months to lose your deposit but to find out about the strategy in an hour or two) and understand who was right. And the program proves that it is possible to earn money on Forex.
Thank you very much for your program, I am glad that I have purchased it!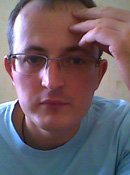 Dmitry
Good day, Forex Tester allowed me to advance in my trading and gave an opportunity to understand several global principles of price action; this program is for those who has decided uniquely to puzzle out what the trading really is; I will looking forward to use it as a tester for a robot, but even those things I've understood with the help of this program are hardly to overestimate.
Thank you.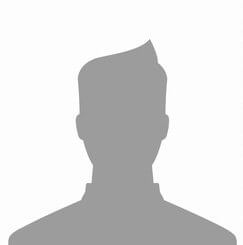 William Dee
"I have been using ForexTester for a couple years now, and I can say it has been indispensable in my program automation development. This tool is a must for any serious trader, and has enabled me to perform thousands of simulated tests that would have taken many years to complete in a live market.
If you are trading even occasionally, you MUST have this tool!"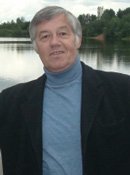 Sergey
Forex Tester has helped me a lot to improve the results of my trading; I became more confident in the chosen and tested trading strategy; also I got an excellent possibility to check the new trading ideas quickly and qualitatively.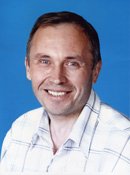 Oleg
Hello! Thank you for the Forex Tester program. I haven't regretted the purchasing of it even for a moment. It helps me in developing trading strategies. With Forex Tester it is much faster to learn trading.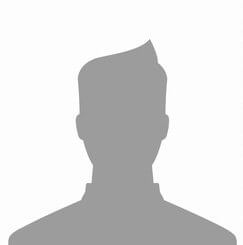 Iggy
"I'm just getting into Forex trading and have already spent a ton of money on books, a ton of time on forums and a ton of effort doing demo trading. I stumbled across Forex Tester and decided to give it a try. I'm very pleased that I did.
With it I have been able to do hours and hours of demo trading. Because I can control the speed of the simulation, I can do more demo trading with it than I can with a real demo account (an account that is constrained to real market speed). And I can practice on weekends when the market is closed.
I've already been able to test more than 5 systems and I've learned all kinds of techniques using it - finding support and resistance, drawing trend lines, practicing Fibo retracements and extensions. It has all the studies I could ask for - moving averages, stochastics, MACD, bands, RSI, etc.
With a few good books, a solid connection to a good training community via a good Forex forum and Forex Tester software, I have everything I need to move toward success in my trading. I'm already seeing improvements in my ability to pick good trades, avoid simple newbie mistakes and I'm seeing my simulated account growing already.
Best money I've spent on my Forex education. I can't recommend this software highly enough. Excellent program!!"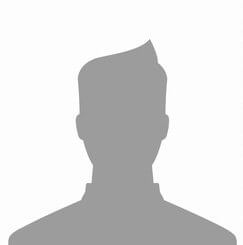 David F.
"I have to say that this is a great tool. Even though I've only been demoing the trial version I'm glad I found it. So far I haven't found anything similar that didn't require high monthly fees just to get in the door and try or so overly complex that you feel you need to be a programmer just to take your first step!
This allows someone, in a painless manner, to train and test out their theories and strategies without being chained all night to the London session or so tired and beat up afterwards that the New York session feels like nine rounds with a boxer breathing in your face!"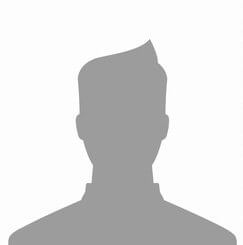 Andrew
"This is a great program and really goes a long way for testing systems without waiting weeks to see the results. Any plans for building one that allows for Eminis and Futures contracts? I will be first in line to buy one!"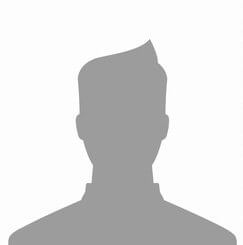 Taylor
"I've been anticipating getting your software to use for strategy testing. It looks like great software."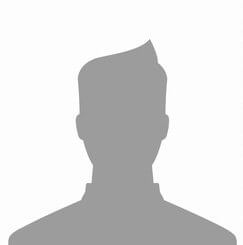 Thomas
"Great software! Just what I need. I am assuming that version upgrades are included in the purchase price, correct?"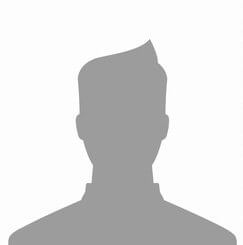 Jeff
"GREAT! That will work. I am quite excited about using this. I actively trade forex. This visual analysis concept will really help. In the past I would manually go through charts, candle by candle and import the info into an excel spreadsheet. Your system is much better."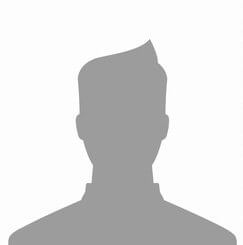 Yukoner
"THIS SOFTWARE ROCKS! It makes it so easy to actually "pretend" to run real trades based on my strategies. When the profit column starts building up, that just reinforces the need to trade my system. I'm still learning how it all works, but even with my limited knowledge I am pumped!"