Application in trade strategy
Gator Oscillator was created as an auxiliary tool for trading using the Alligator indicator, so it gives practically the same signals.
In fact, this is a modification of the Alligator indicator, which turns a system of three moving averages into a normal oscillator. The trade is always opened in the direction of the balance of the main indicator's lines (see also here).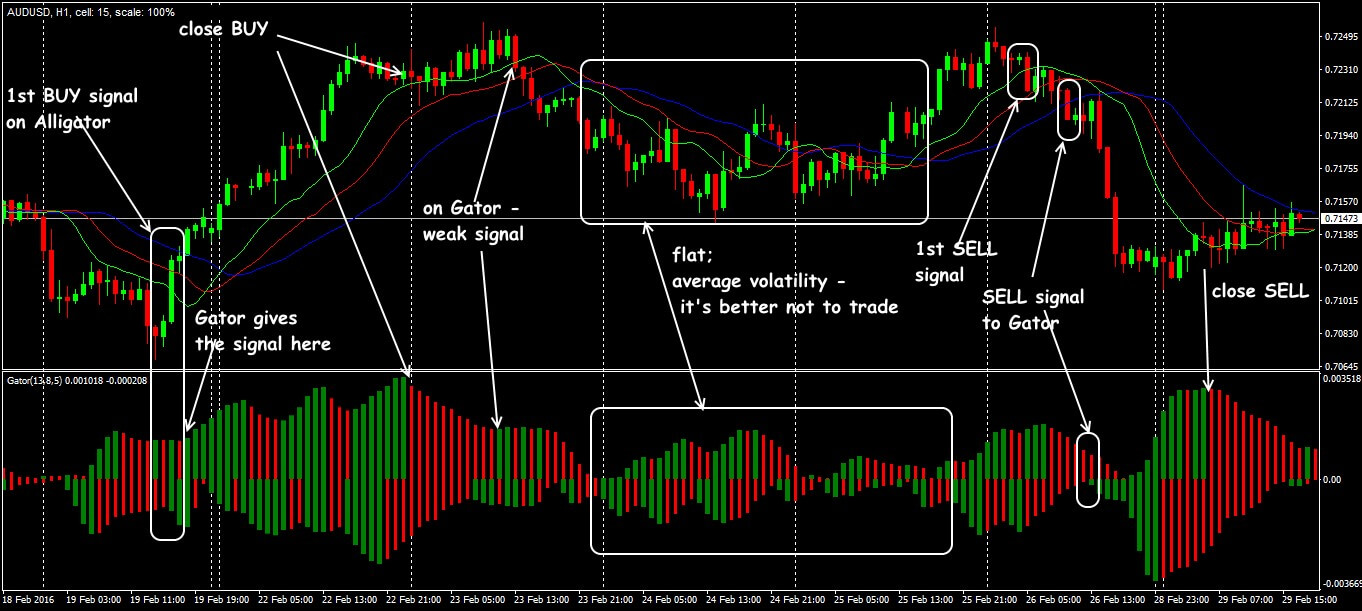 With the help of the Gator Oscillator it is convenient to determine the prospects of the balance lines cross.
A reliable signal for the trade opening is the appearance of a large green bar, which confirms the presence of a strong trend in the market. But in any case, it is recommended to give the priority to the Alligator's signals before entering a trade.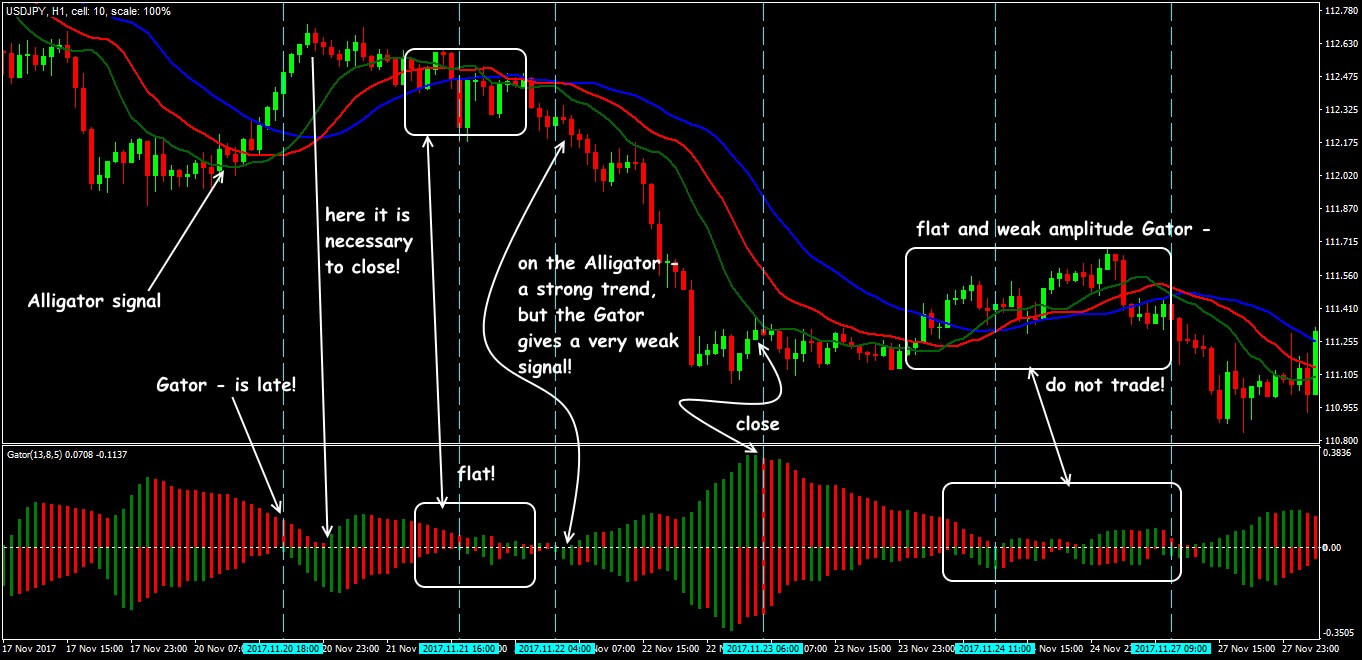 Not always both indicators work synchronously, as a rule, Gator Oscillator is late.
During the periods of an unstable trend, this is beneficial − the entry point will be more reliable. But on a strong trend, the signal appears when the half of "path" is already passed − it's too late to open a trade. The screen above shows problem situations.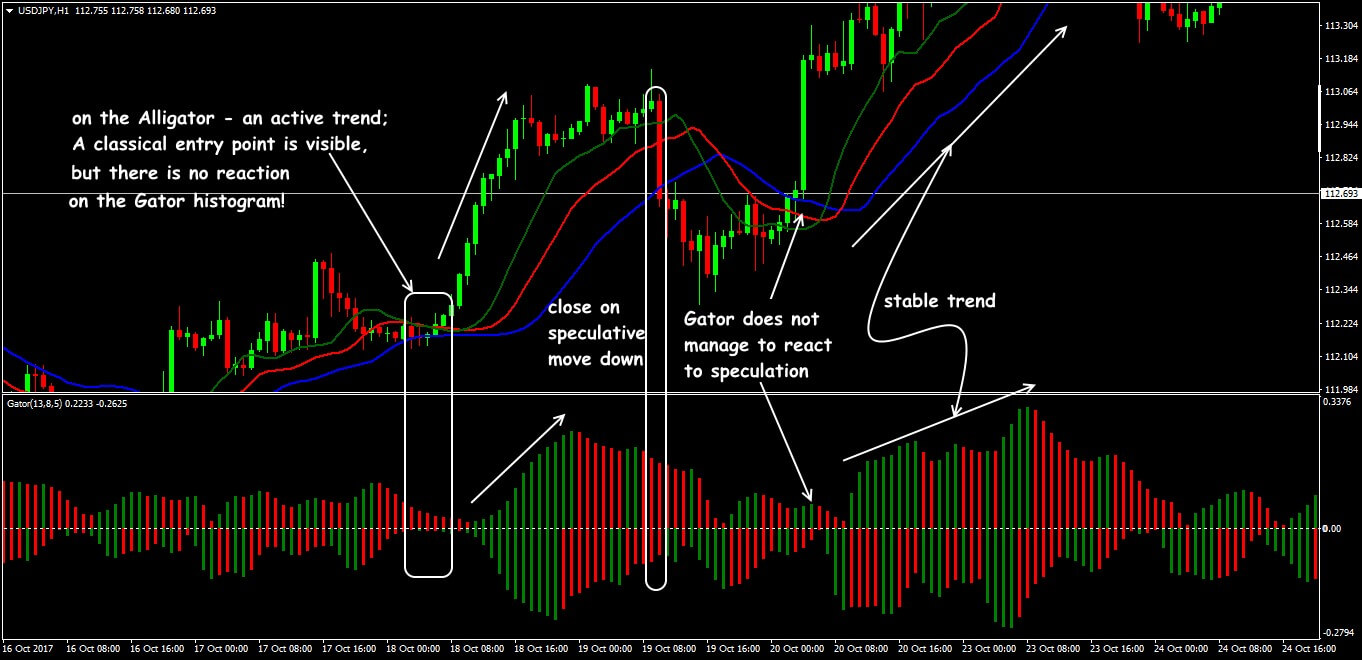 In addition to the fact that Gator Oscillator does not always give clear signals when to open the trade, it can generate incorrect signals about the trade exits (red histogram on the both sides), therefore confirmation from the additional indicators is mandatory.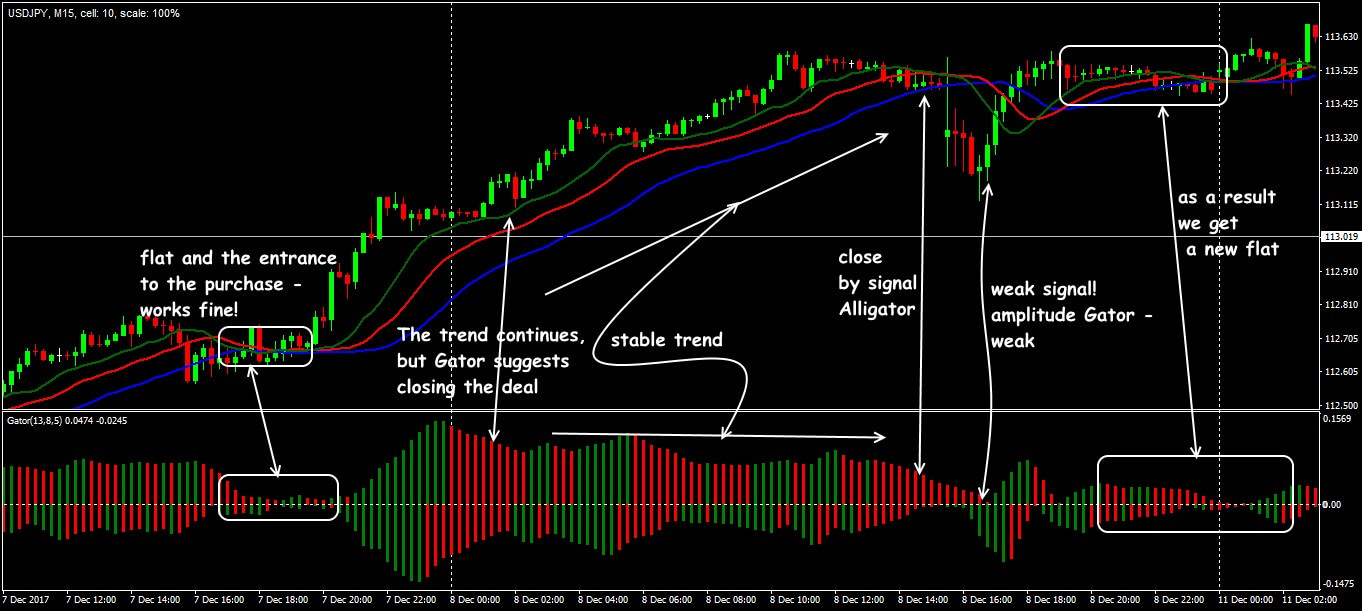 The most reliable strong trend signals can be considered at the extreme points of the histogram (max/min) – a trader can trust them completely.
In any case, when a potential entry point on Alligator indicator appears, you need to pay attention to the amplitude of the Gator Oscillator histogram.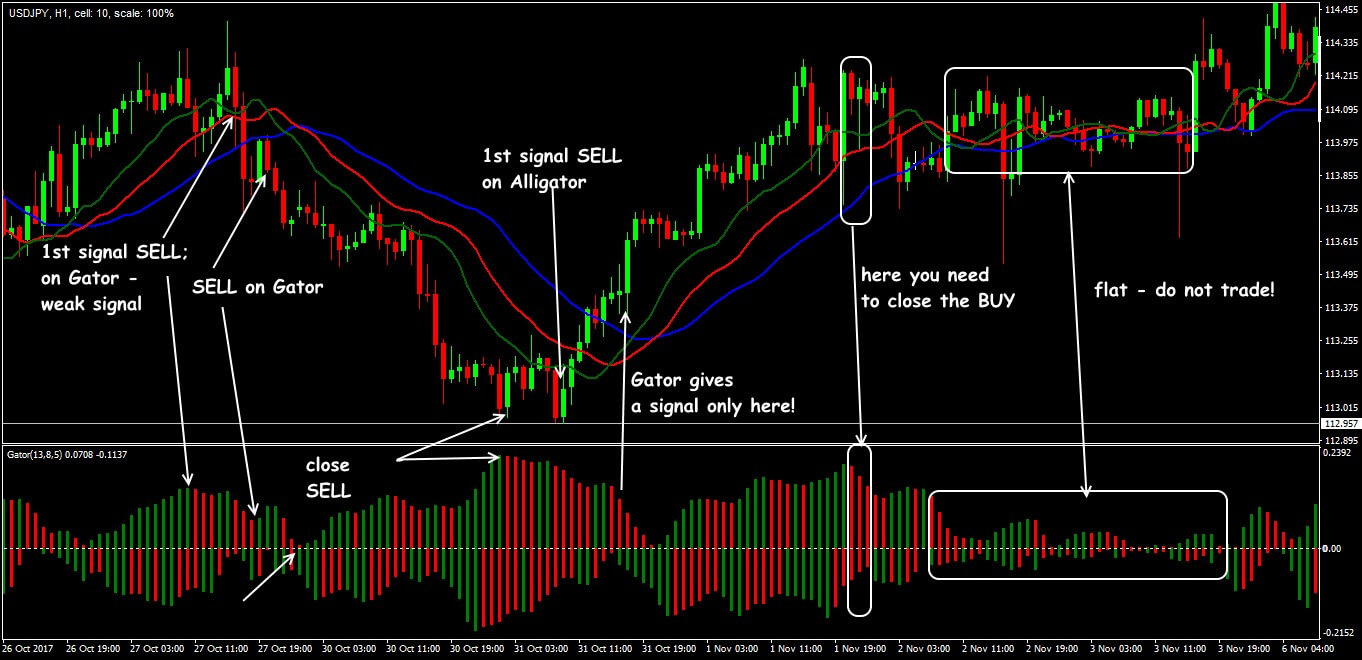 Each trader independently decides which of the signals − on the histogram or on the moving averages − are considered stronger, but the traditional Alligator indicator still looks more confident (see here).