Features of fundamental analysis
The main fundamental factors are the policy of the central bank, labor market statistics, export volume, consumer spending, as well as the specificity of capital movements in the global market.
An effective monetary policy, an active market for services, especially commercial insurance, the pharmaceutical and food industries (recall Nestlé and Barry Callebaut), and the high-tech industry provide the country with a constant flow of investment.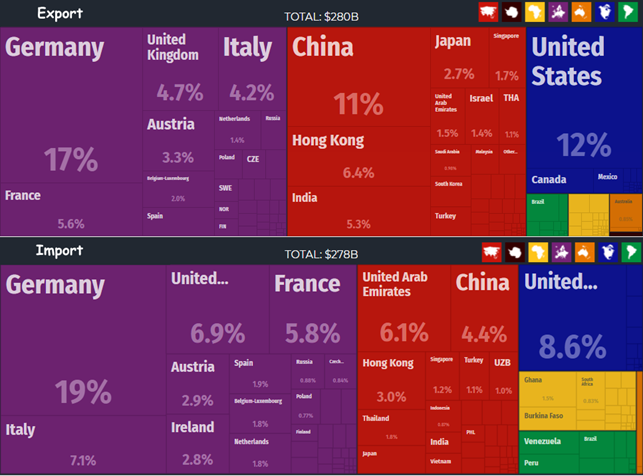 Switzerland is forced to buy the whole range of industrial raw materials, but profits from the banking sector successfully compensate for the constant excess of imports over exports. Exchange in Zurich is the most important platform for the circulation of securities and foreign exchange transactions.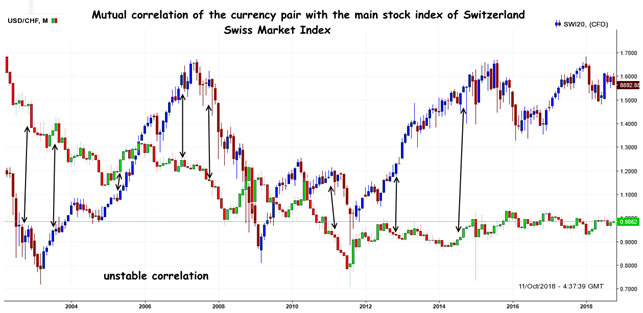 A severe devaluation of the franc (about 30%) was recorded only once − in 1936, during the Great American Depression. Modern investors are also taking money to Switzerland to save the capital during periods of instability.
In essence, it leads to an appreciation of the franc, even if there are no obvious conditions for economic growth.
Some factors require special attention.
Swiss National Bank
Swiss National Bank has a commercial structure; it is a joint-stock company with a capital of about ₣50 million. Approximately 55% of its shares belong to public institutions (municipalities and regional banks). Shares of SNB are freely quoted on the stock exchange, but only Swiss citizens, Swiss companies, or companies with base offices in Switzerland can own shares.
The SNB has a zero or negative policy to stimulate labor productivity and inflation. Financial figures do not abuse verbal intervention, but global negative factors in the banking sector can cause a sharp weakening of the franc.
Gold
The legislative link between gold and the Swiss currency was abolished in May 2000, but even today, the government guarantees a 40% security of the currency with gold.
The country holds fourth place in the world in terms of gold and foreign exchange reserves, the seventh in terms of gold reserves, and shows a strong inverse correlation with the exchange rate of gold.