Parameters and configuration
The standard version is included in the package of all popular trading platforms; the basic parameters are the same, the differences can only concern visual display.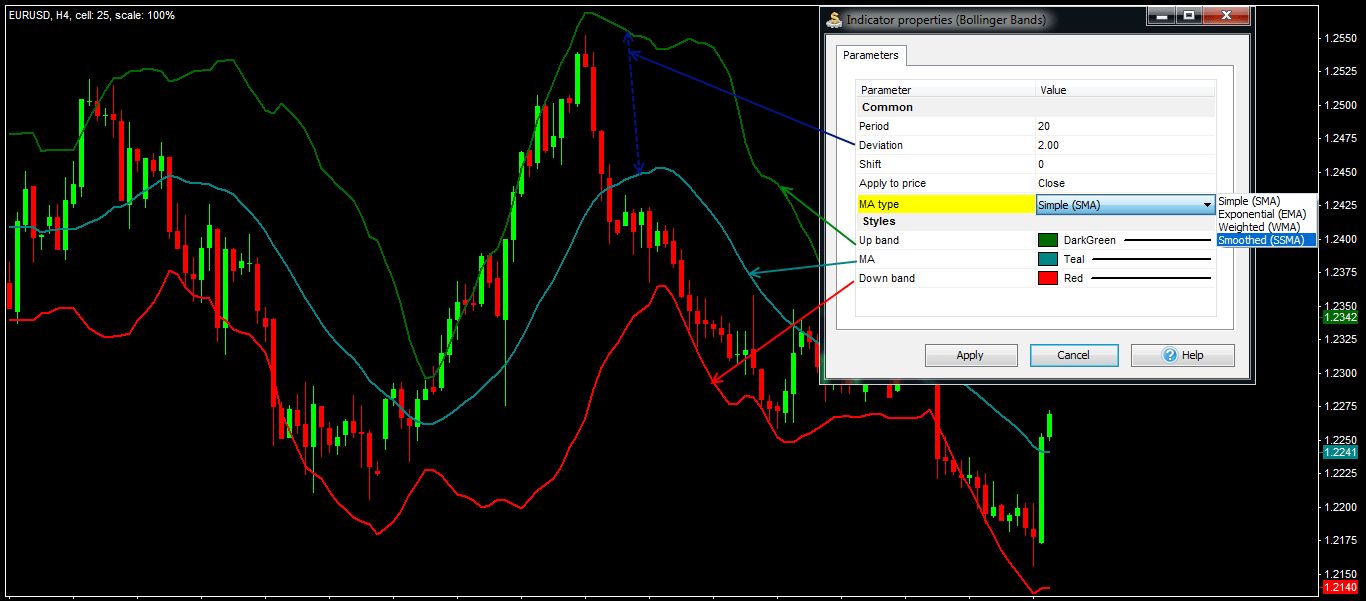 The recommended range of the Period parameter is from 13 to 30; the most popular value of 20 stably works on all foreign exchange assets; you can use the Fibonacci base numbers, «round» values (50, 100, 150, 200), the number of days in the trading and calendar years (240, 365).
Little reminder: if the period value is too large, it reduces indicator's sensitivity, which is especially harmful for the assets with low volatility. If the price crosses the borders too often – it is recommended to increase the period value, and vice versa.
Sometimes, for the correct choice of the period, it is recommended to observe how the price behaves when the «Double Bottom» (for the bottom) or «Double Top» (for the top) pattern forms in the borders line zone: the second key point (Bottom or Top) should remain within the Band. If this point is out of the channel's boundaries, then the period is too short.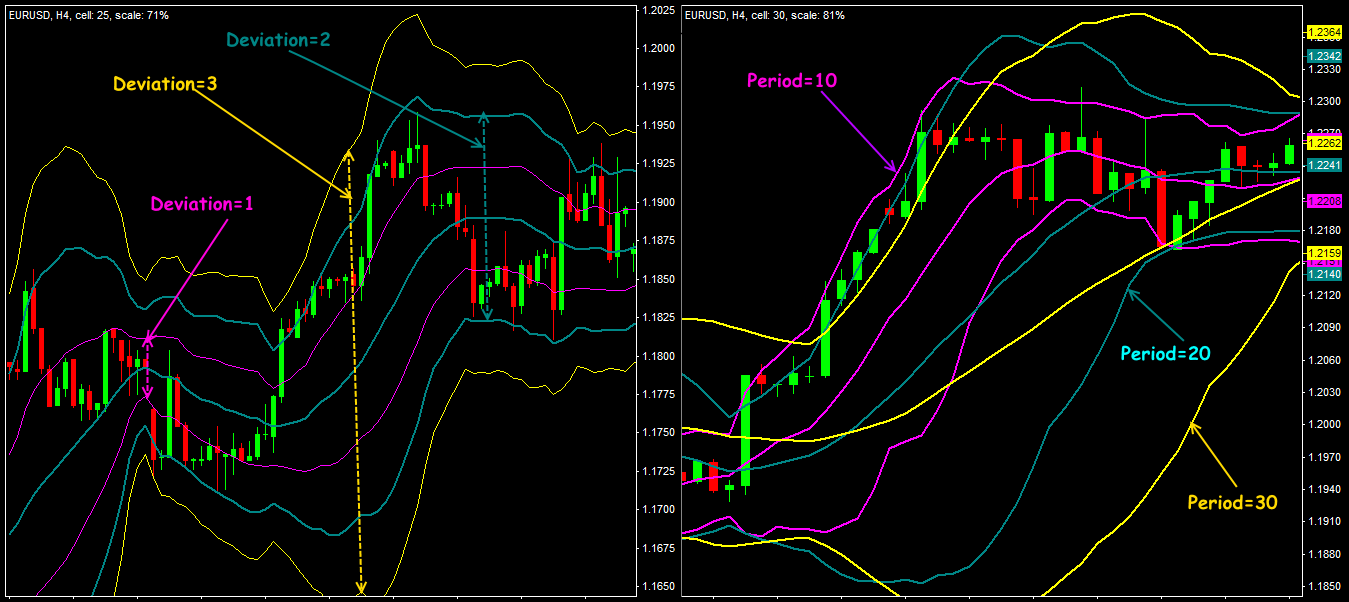 The recommended periods of the basic moving average for different timeframes:
from M1 to M15 − 10;
from M15 to H1 − 20;
from H1 to D1 − 50;
more than 1 day − 60.
Type of the price: for the forex assets, as a rule, the closing price is preferred, although the author himself used an average-weighted price (but he was working on the stock market!); for high-volatility assets it makes sense to apply average and typical prices.
The value of the standard deviation shows how far from the average value the current price has gone and is calculated automatically by the system. With an increase of the deviation value, the common channel expands and includes more price movements. Value range: from 1 to 5, the recommended value of 2 is quite acceptable for trading assets with stable volatility.
The Shift parameter can also be selected taking into account the price dynamics − it corrects the current lag. All parameters can be varied.
Now let's look at it in detail…