Trade signals of the indicator
Traditionally we are looking for trading signals of an oscillator:
it is assumed that most random values of Сommodity Сhannel Index fall within the range (-100; +100). Movements beyond these boundaries are considered non-random and create opportunities for transactions.
Standard signals:
we buy when the indicator line turns from the oversold zone − crosses the line (-100) from the bottom up;
sell, if there is a turn from the overbought zone − crossing the line 100 from top to bottom;
if the price goes above the mark (+200) or lower (-200), then the turn will happen much faster.
Careful traders can wait for the breakdown of the indicator's zero line.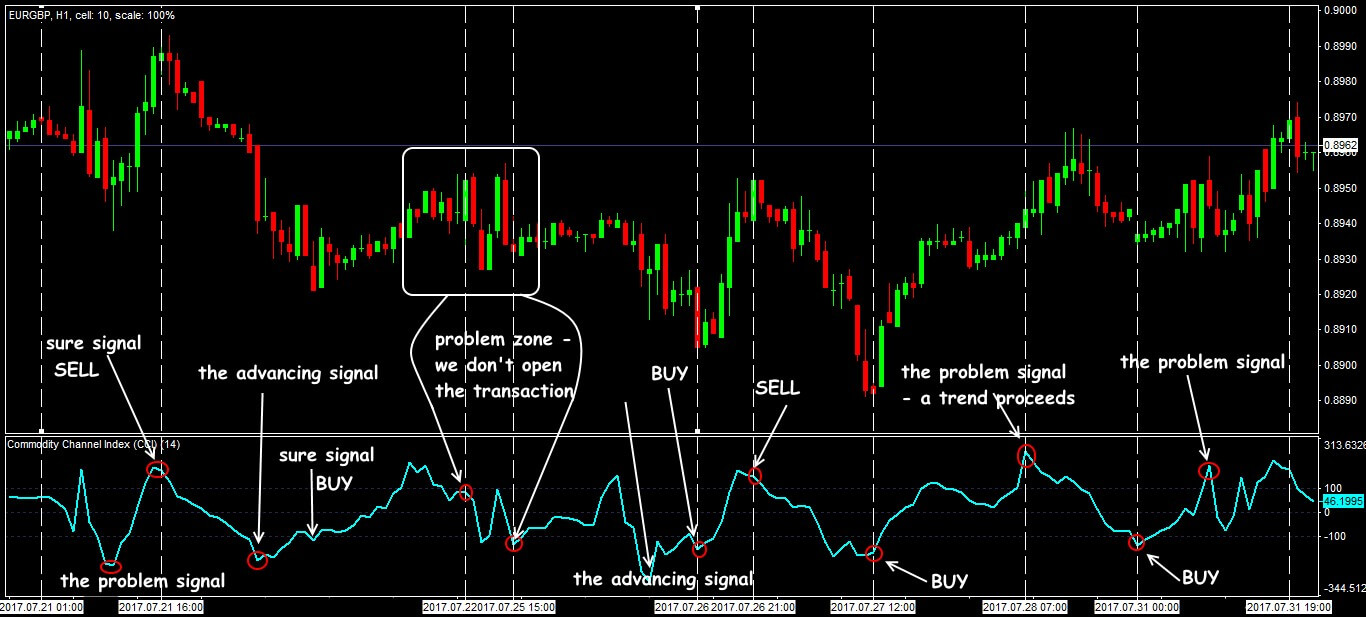 According to the theory, you need to close the deals on the reverse turn: down or up − respectively. But with reasonable management it is recommended, at a minimum, to close part of the open positions already when the indicator «hangs» in the zone of the balance line.
CCI signals can be used as an input filter. For example, you should not open a purchase, if the indicator line moves above the level of +200 − the bullish trend is already waning, and vice versa, do not look for the entrance to the sales, as it is considered that, breaking the mark of +200, the market is losing power.
Or, conversely, do not consider sales if the Сommodity Сhannel Index demonstrates a steady growth in the range of 0 to 100.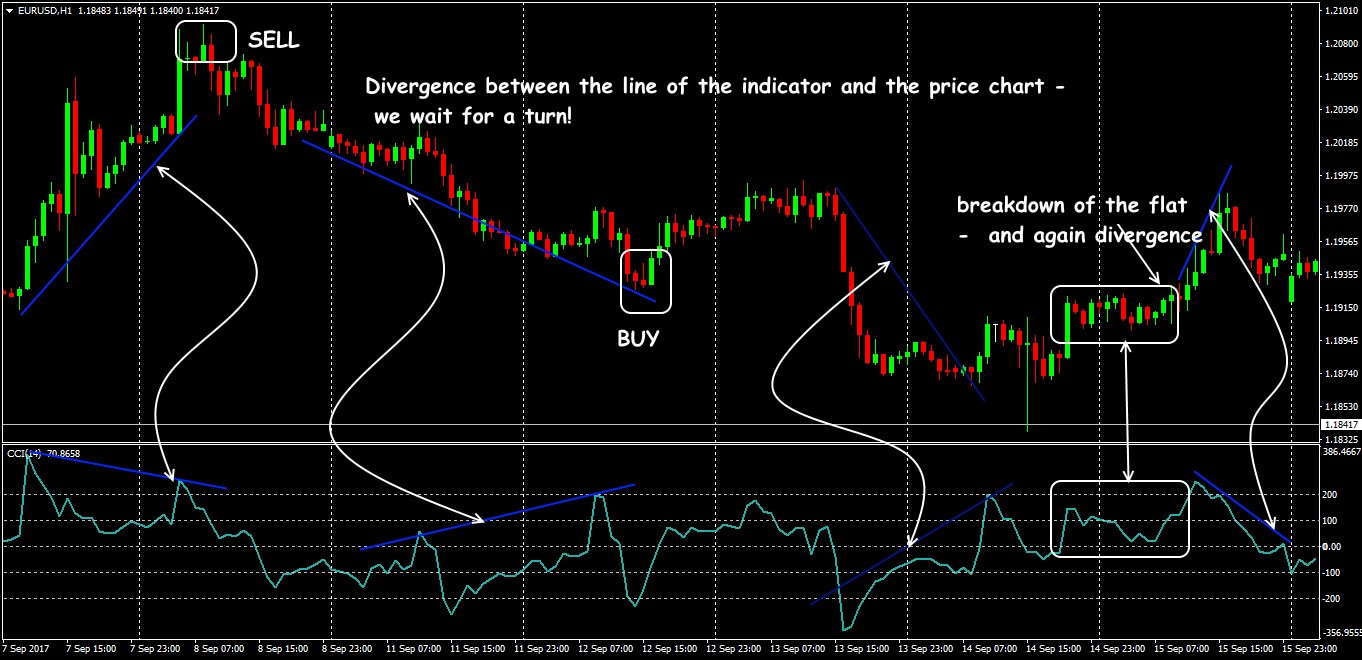 A strong trading signal is the appearance of a divergence with a price chart, as well as the breakdown of the trend lines on the indicator (between successive max/min): breakdown − buy, breakdown − sale (see Using Graphic Tools ).
The result?
Using CCI to determine the trend is associated with the connection of the growth rate with the strength of the current trend.
Turn signals can be used for periods from H1 and higher, because on smaller timeframes the line will display the usual price «noise». Active dynamics of trading volumes in periods of news or other speculations distort the behaviour of the indicator (see here).