Features of technical analysis
The main NZD/USD pair is most liquid during the Asian session, but stable volatility (40-80 points) is supported almost the entire exchange day. Even in the European session, this asset holds about 5% of the total volume of Asian currencies.
On the non-speculative market, it lends itself well to classical technical analysis: it steadily fulfils graphic patterns and support/resistance levels (see Using Graphic Tools).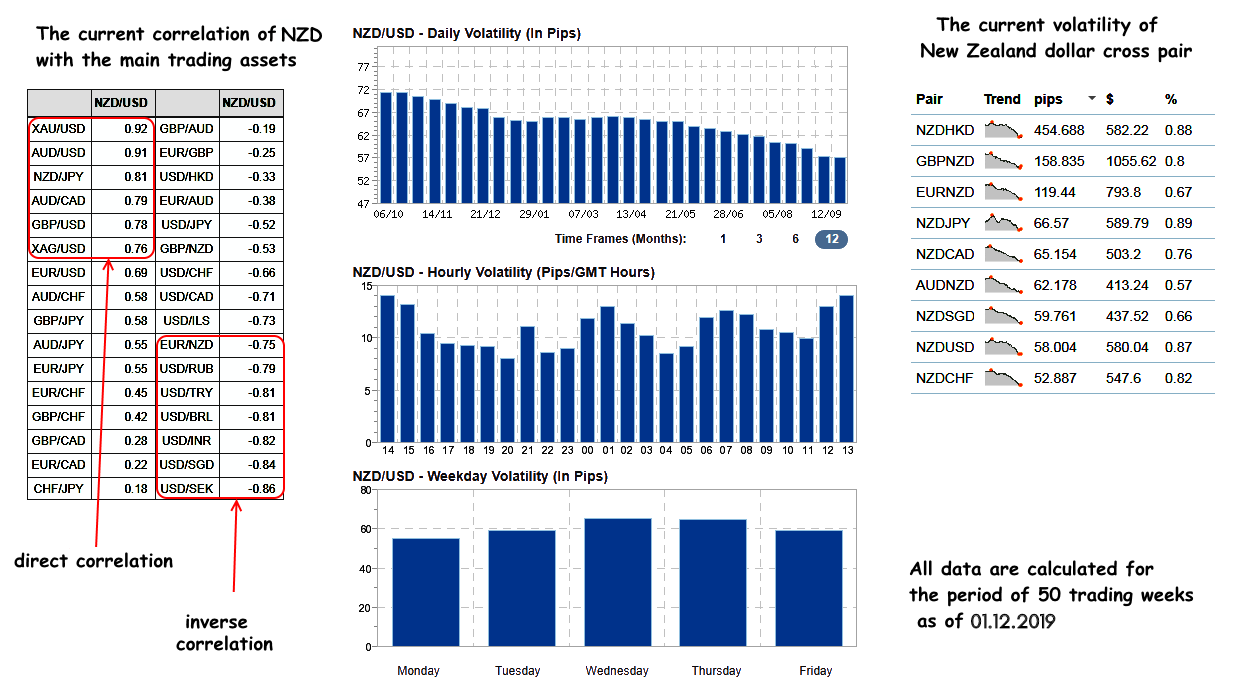 More than half of the kiwi sales volumes are provided by large commodity, option and CFD contracts, as well as RBNZ and BOJ exchange transactions.
Therefore, the NZD/USD rate and the NZD/JPY cross can give speculative throws at the moment of expiration of contracts and the main reporting periods closing. Daily fluctuations in NZD/USD rarely exceed 100 points.
NZD/USD actively responds to national statistics, but only with a substantial deviation of the fact from the forecast (most often with a gap). A slight difference is usually ignored. Unlike its "senior" partner, the Australian dollar, the kiwi's reaction to the situation in China and the region as a whole is weak.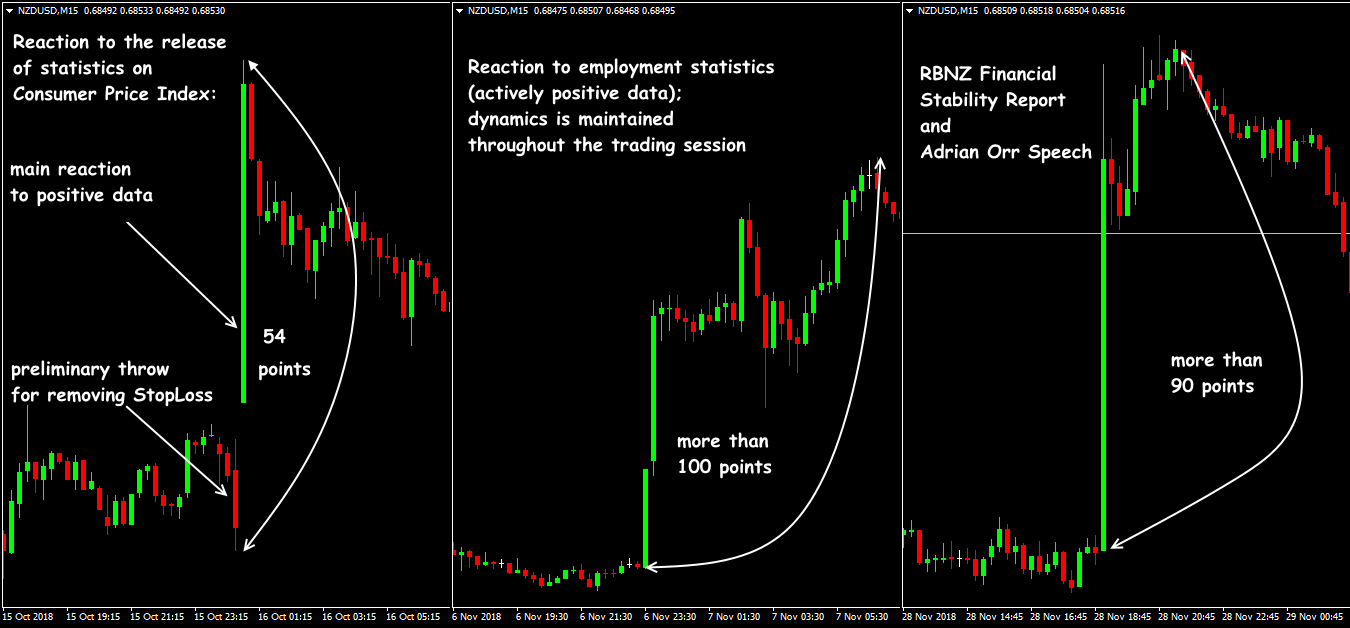 The strongest reaction to any information from the RNBZ is the speech of the Central Bank head. On NZD/USD, opening a week with a gap is normal.
The results of the dairy auction are worked out immediately – right after the close of the Asian stock markets. However, it is not perceived as news: this information is valid for the current trend for 2-3 days.
Do not forget: for the kiwi news, the "roll" of 50-70 points is a severe reaction. Even on extreme speculations on the US dollar, NZD/USD gives no more than one figure.