Trade signals of the indicator
The author of Relative Vigor Index believes that the fast line analyzes the pace and equilibrium of the market for periods of less than one hour, the long one − from H1 to W1.
The basic direction is determined by the main (green or blue) line indicator: while it is above the red line − the trend is up, the long trades are in priority, while it moves below the red – the trend is down − you should only sell (see more).
Does this sound familiar?
However, we draw your attention to the fact that potential situations for the trades arise only after the fact of lines crossing.
When the indicator is flat − the mutual movement of lines in horizontal direction − does not count as a trading signal.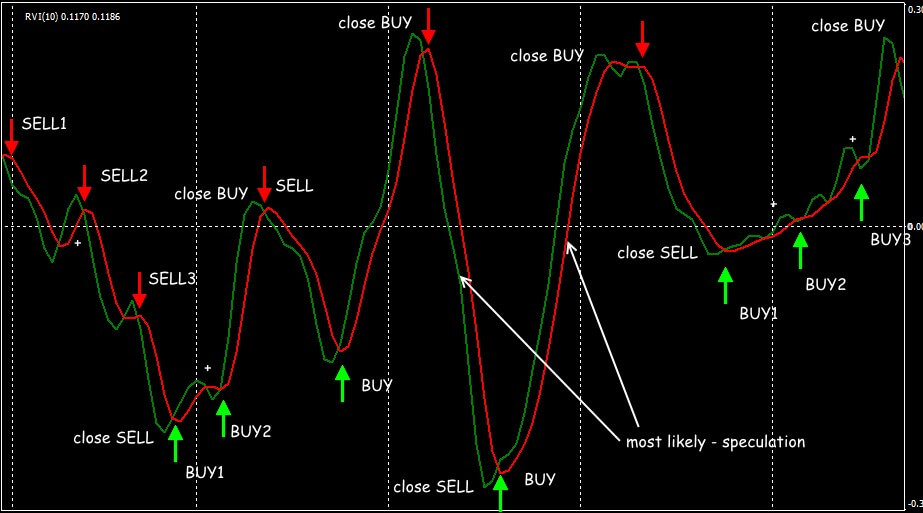 The result?
There are several types of trading situations, the strongest of which are direct signals.
We open the transaction after the fast RVI line crosses the red (slow) line from below up − buyers prevail at the market. Stop Loss is placed below the last local min.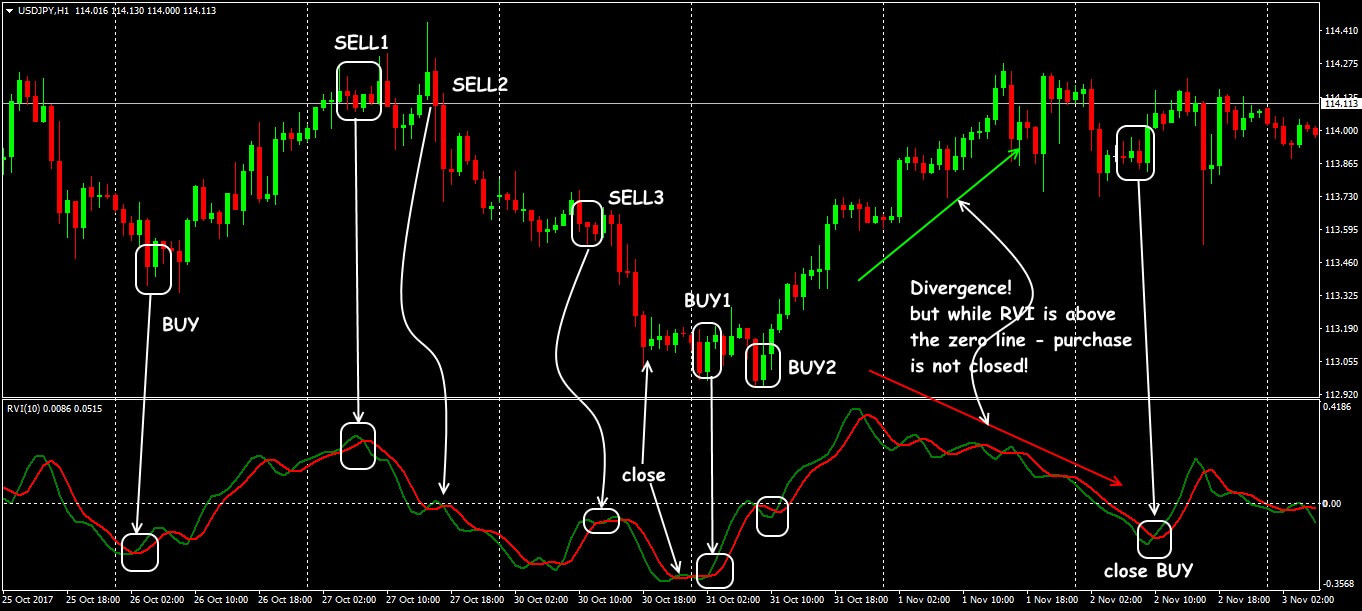 We open the transaction after the fast RVI line crosses the slow line from top to down − sellers prevail at the market. Stop Loss − above the last local max.
Indirect trading signals arise after the analysis of behavior of the indicator of rather central (zero) line: growth is higher than zero level − in the market strong ascending trend; steady falling – descending trend.
Analysis of the indicator with various parameters allows you to clarify and confirm the entry point to the market, as well as monitor open transactions.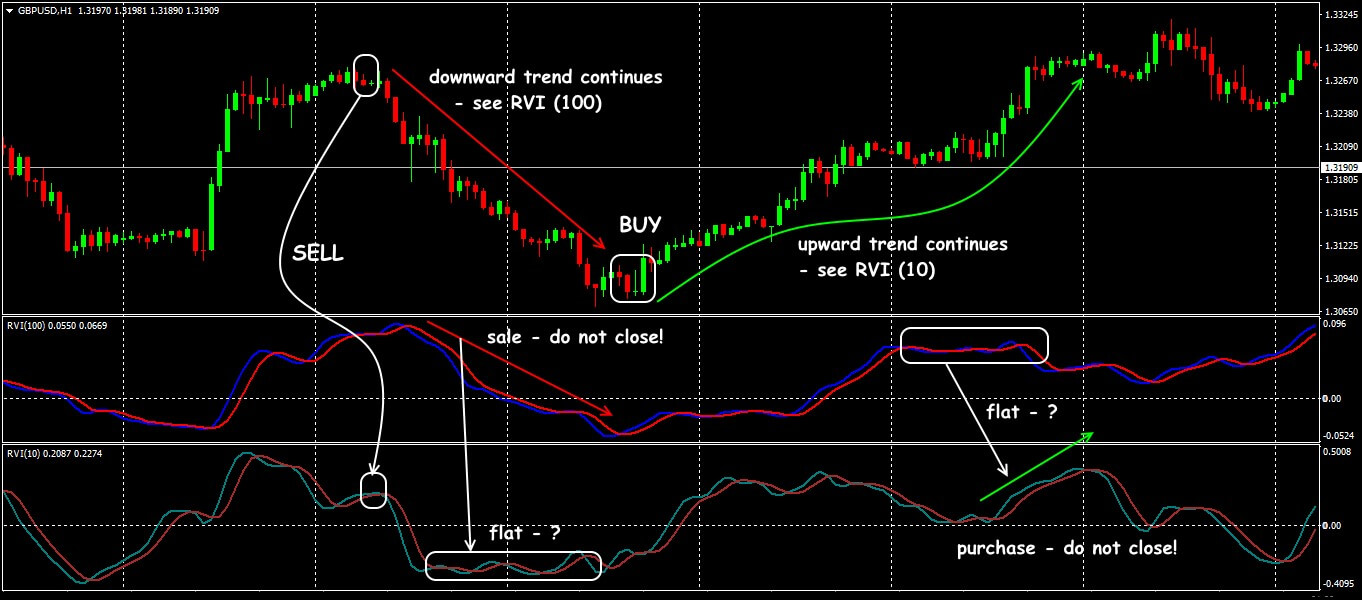 Traditionally, the market signal of a reversal is considered to be the divergence of the dynamics of the RVI oscillator with the direction of price movement. The leading effect is strong enough, and the indicator shows even the smallest variants. (see Using Graphic Tools).