Features of fundamental analysis
Recall a few general characteristics of Southeast Asian currency assets:
independence of monetary policy from internal and external factors;
commodity-oriented economic policies;
synchronous response to fundamental factors - global and regional;
dependence on the dynamics of stock markets in Asia and America;
a strong influence of prices of industrial raw materials and energy resources on the exchange rate.
The basic AUD/USD pair is seriously influenced by national statistics (discount rate, GDP, inflation, unemployment, CPI, PMI), as well as similar data from the USA, Japan, China, statements and comments by officials and representatives of large businesses in these countries.
Be sure to monitor the dynamics of prices for industrial raw materials (gold, oil, agricultural products, iron ore, non-ferrous metals), as well as Nikkei 225, TOPIX, KOSPI, SET50, Hang Seng, Composite, S&P500.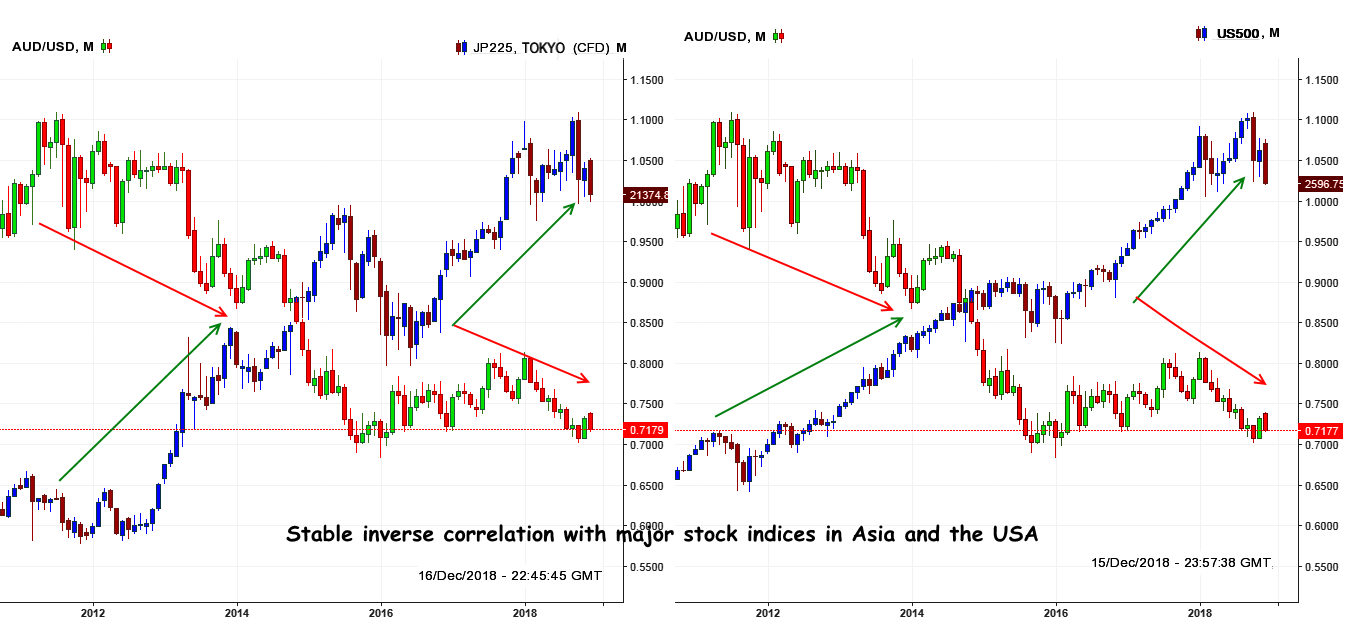 Australia is heavily dependent on foreign trade with trading partners in the region (Japan, China, Malaysia, Indonesia, Singapore). The fundamental analysis of AUD/USD necessarily includes a review of the current dynamics of Asian stock markets and the situation in China. Weak statistics on China always reflects on the dynamics of the Australian currency, but a positive one causes a similar reaction quite rarely.
The dynamics of Aussie for many years have shown a strong direct correlation with gold and US oil futures.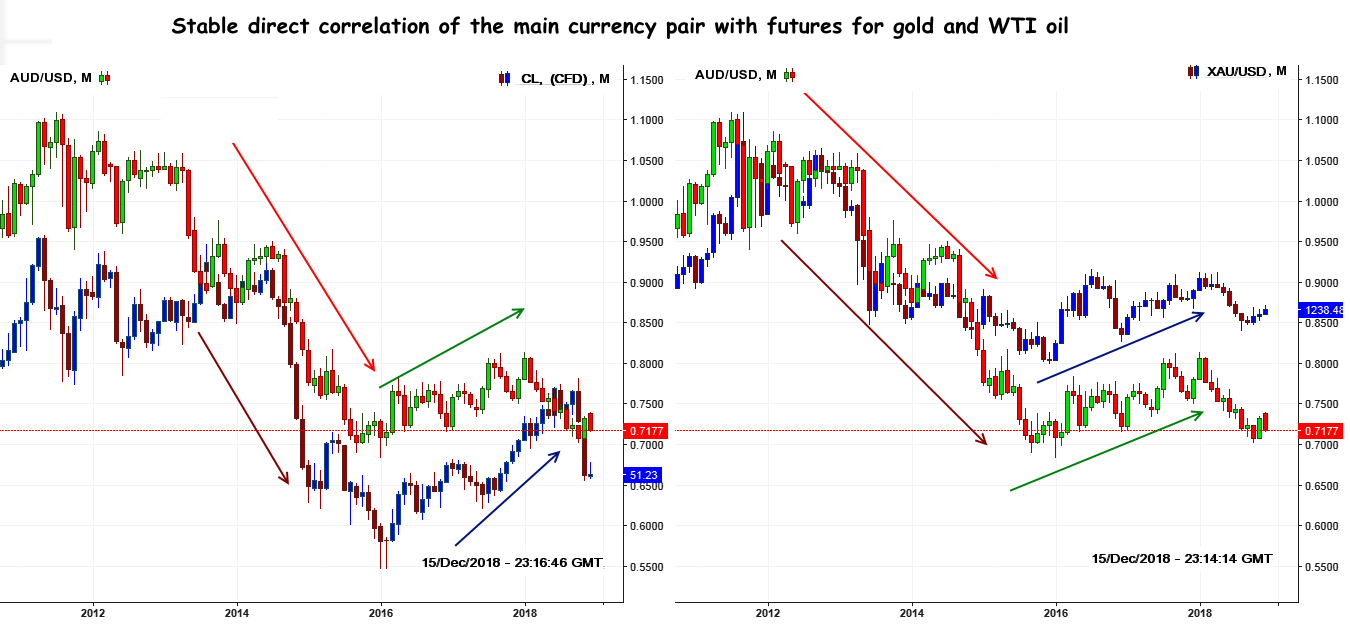 Ozzy is the first to react to any speculative actions and currency interventions (including hidden ones) of the Japanese yen and Chinese yuan (after a maximum of 15 minutes). AUD gives a strong reaction to its fundamental events with virtually no kickbacks.