The fundamental conditions of pattern
The concept of a gap came from the stock market because there originally were technical conditions for its appearance. The exchange worked only a few hours a day, after which, at the end of the day, "unsatisfied" trading interest accumulated, and the usual period for technical analysis was D1.
A virtual off-market microtrend has been formed and developing quite quickly; the market stops panicking and then works out by the "technique". It is the basic idea of working out ("closing") the gap - the inverse correction to the opening price (see below).
Any fundamental force majeure, including non-market one, can be the cause of a gap in Forex: political, financial events, climatic or technological disasters can occur between the closing of the exchange and its opening.
At the close, the market accumulates a certain volume of buy/sell orders, in response to which counter orders do not have time to form. At the opening of the period, the price of the asset should close the orders accumulated during the period of the exchange inactivity.
As a result, for the demand/offer balance at the opening, participants have to enter the market at actual prices, which can differ significantly from the current market interest.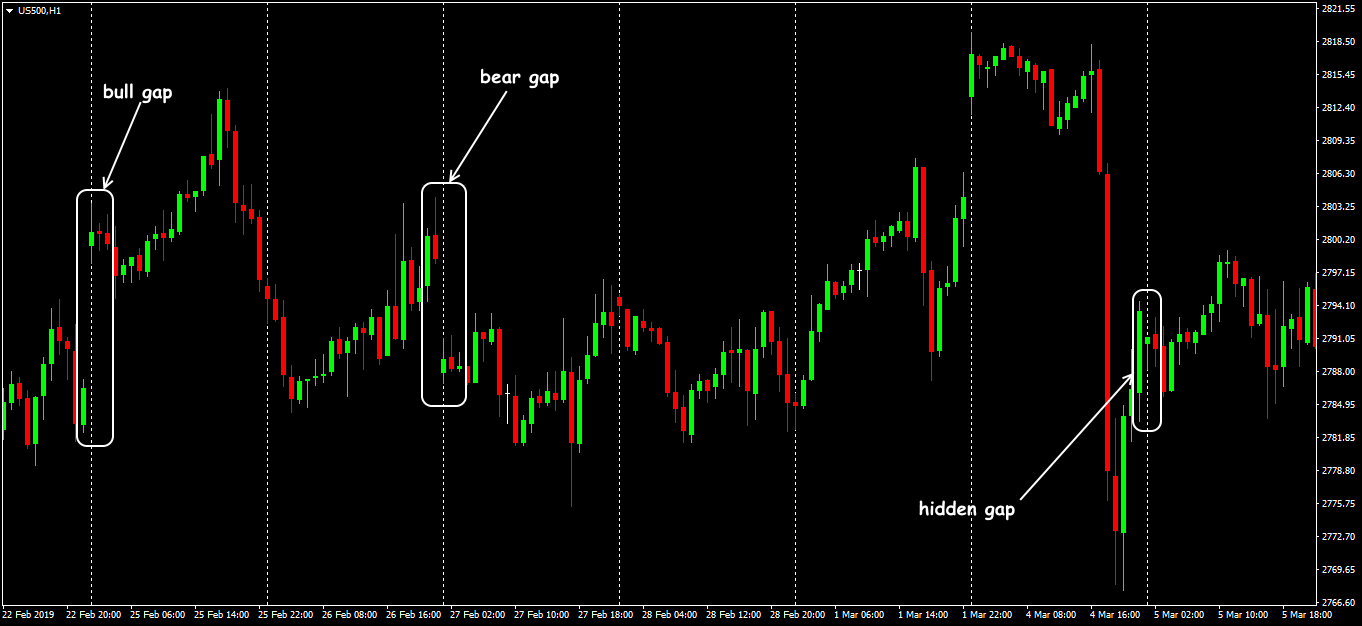 The interpretation of a gap as a period without transactions can be applied relatively correctly only to gaps at the opening of a trading week on Forex or a trading day on stock exchanges. During continuous trading, the causes of the price gaps are much more complex.