Parameters and control
The standard version of the indicator can be found in any trading platform, names of the parameters in different versions can differ, but three basic filters surely are present at settings.
They define what extremes the mechanism of calculation will consider significant and, respectively, to connect these sites trend lines ( see How To Use ZigZag indicator).
So the basic parameters are:
Deviation (sometimes – ExtDeviation): the minimum quantity of the points (in % between min and max of two next bars) which is necessary for the formation of a new local extremum. All price movements above this value will be noted by the ZigZag line, and those that are less, − are ignored. In the majority of the trading platform versions 5% of the deviation are offered by default, values more than 10% make sense only for assets with non-standard volatility. Results of the graphic creation of the indicator depend on a timeframe.
Depth (ExtDepth): the minimum quantity of bars at which ZigZag won't form a new extremum even if the condition for the Deviation parameter is satisfied. For example, if the value 10 is established, and the change in price has happened for 9 (bars), then the indicator simply «skips one step».
Backstep: a minimum quantity of the bars between consecutive local max/min. If this condition isn't satisfied, new extremum isn't formed even if the first two parameters are met.
There are no strict rules for the choice of parameters, but, as a rule, settings are by default rather balanced, and are recommended for medium-term trade in the most popular assets.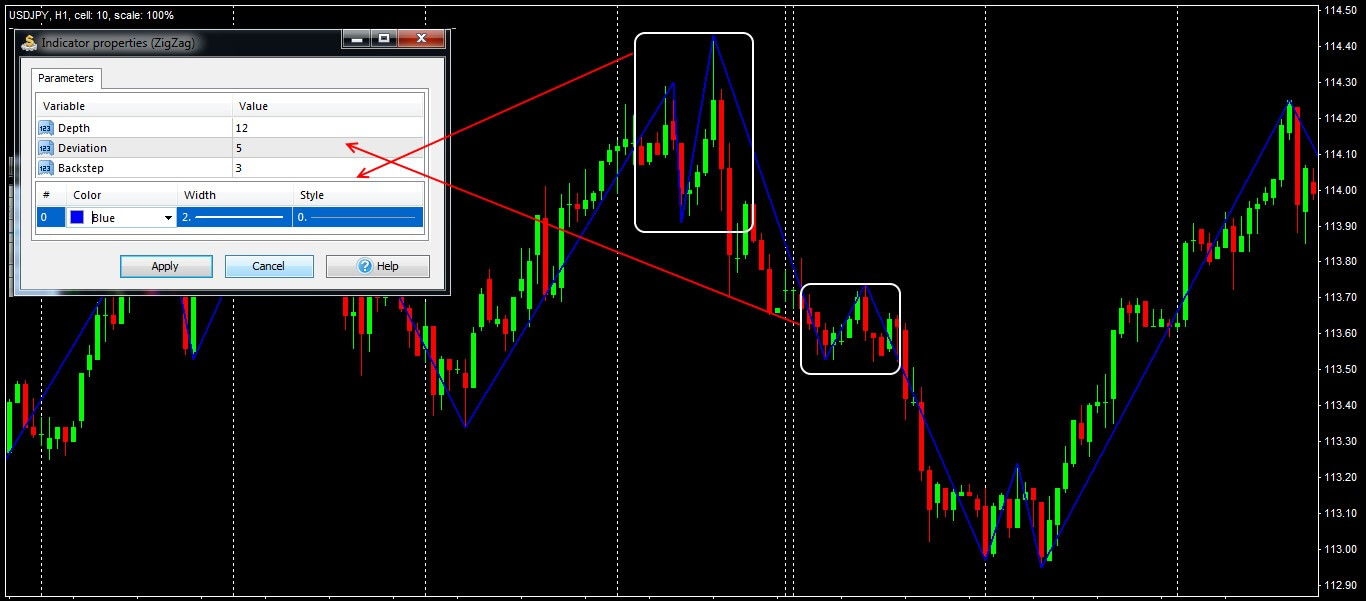 Key parameters for non-standard assets (or trade conditions) can be changed, but you shouldn't be fond of the experiments too. Change of the basic values rather strongly influences the indicator's degree of the sensitivity to movement of price.
If calculation parameters are too small, number of local max/min increases, indicator will build more small sections and make long trend line more «torn». As a result − a lot of «false» signals.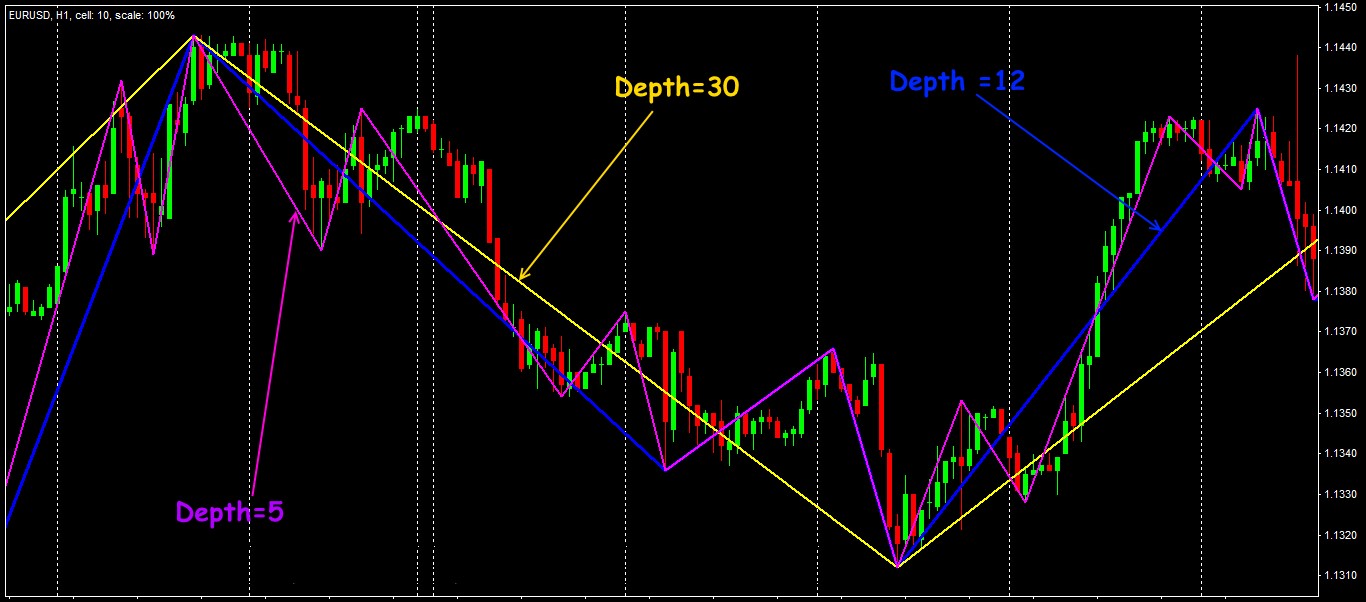 It is beneficial to use versions of the ZigZag with a different color for lines for bullish and bearish trends. Many modified versions can be found on the network, but more additional parameters indicator has, more difficult it is to identify its signals.
Let's look at it in detail.