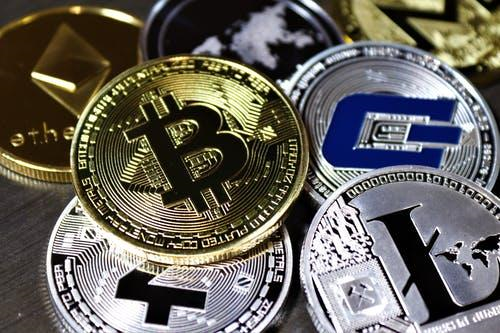 1. What is cryptocurrency?
Cryptocurrency is a digital asset based on encrypted code. Cryptocurrency is an analog to classical currencies but is not regulated by governments. It exists only in the form of program code in the electronic network. The exchange of cryptocurrency between network users is conducted in a similar way to sending e-mails, bypassing the bank system. That's why both exchange and payment with cryptocurrencies may be performed quickly with the lowest commissions and without facilitators. Cryptocurrency is created and transferred with the help of cryptographic methods, mostly based on blockchain technology.
Cryptocurrency benefits:
Anonymity. One of the main cryptocurrency benefits. But the absence of regulation and anonymity is the reason for frequent scams, crypto stocks hack, and cryptocurrency theft.
Popularity. The number of cryptocurrency users is growing every year. One can buy and sell a great range of various goods and services for cryptocurrency.
Usage simplicity. Crypto-wallet is easily installed on a PC or smartphone. One can make a transaction by just pressing a few buttons.
Payment safety. All transactions are secured by cryptographic code, which excludes fraud during payment with cryptocurrency.
In this regard, cryptocurrencies get more and more popular and grow in prices. How to make money on cryptocurrency growth?
2. How to trade cryptocurrency profitably?
The key point is not to subdue to total euphoria and crypto-madness.
Cryptocurrency is a financial asset, just like any other. Thereby it grows and falls under certain laws. These laws should be discovered before you start trading. So if you want to trade cryptocurrency, you need to understand the following:
No illusions. Look at the crypto-market with no fantasies. Take off the "rose-colored glasses" and understand that the crypto-market is not easy and you need to learn how to trade on it. It will definitely be neither fast nor easy.
High volatility. As this is a young market that is emerging, strong and barely predictable movements frequently happen on it. Trading without risk restriction and Stop Loss is extremely risky.
Bitcoin makes the trend. All altcoins — other cryptocurrencies — are vulnerable to strong influence from bitcoin as the main cryptocurrency. If bitcoin has an uptrend, most altcoins will grow. And vice versa. That's why trading any altcoin, you should watch in which state bitcoin is.
Create a simple trading system. Before starting trading, have a precise vision of how you're going to trade. Make your own trading system. A trading system must contain descriptions of:

when you will buy;
when you will sell;
with what volume you will be entering the market on every deal;
where you will place Stop Loss, how you will restrict risks.

Only having answered these questions and written a trading system in form of an algorithm, you can get to the next step.
Testing. The next step is exactly testing. Trading is not an option yet. Any trading system must be backtested with the help of special software. Forex Tester is an incredible instrument for cryptocurrency backtesting which you can try yourself. Qualitative backtesting allows you to save thousands of dollars on your account and, what is even more valuable, years of your time, which can be permanently lost in trading attempts on a loss-making strategy. It's better to get things prepared, isn't it?
3. How to test cryptocurrency?
Firstly, you need to understand that you must devote enough time to backtesting. A good trader tests trading systems for 90% of their work time and only 10% is dedicated to trading itself. So don't hurry to trade, hurry to test. What to begin with:
Choose your instrument. There are plenty of cryptocurrencies and you may get confused about which to trade with. But, as we told, there is only one leading cryptocurrency — bitcoin. Exactly this you'd better start backtesting with. Once you've mastered bitcoin trading, all other cryptocurrencies would be easy as pie to you. In Forex Tester, if you press the "Data Center" button, and choose "Add" in the emerged window, you can choose the following cryptos for your testing: BTCEUR, BTCUSD, ETHUSD, LTCUSD.
Create a new project in Forex Tester. It's better to create a new project for each new trading strategy and save statistics separately for the analysis. You can create a new project by pressing "New Project":
Next, you can set the project name, the deposit amount, and load the needed history.
Test no less than 1 year. To objectively test any trading strategy on cryptocurrency, you need to pass many market phases: trend, flat, decline, growth. Especially when these phases may be prolonged on crypto-markets. Performing a short test on a few months, you can enter the uptrend phase and get an excellent result. But if you take another part of history, for example with flat, the result may be the opposite. That's why you need to test on a long area of history.
No less than 100 deals. To fairly estimate the trading strategy, you need to make enough deals. A strategy that trades rarely and has too many conditions and restrictions for entry is not likely to have any viability.
Portfolio — several strategies, several cryptocurrencies. A portfolio consisting of multiple strategies and multiple cryptocurrencies will always show more steady results than one strategy. That's why you should aim for mastering new trading systems and tools with gaining experience.
4. Conclusions. What to do in practice?
Cryptocurrency has the future on its side and, of course, you need to master these markets. What is essential to remember:
No illusions over the crypto market. To make success, you must invest both time and effort.
Bitcoin is the leader. Learn to trade bitcoin and you will be able to trade the most cryptocurrencies.
Testing, testing, testing. No deals without testing. Believe me, this simple rule will save you money and time.
A good test — 1 year / 100 deals. Spend enough time for testing and checking your strategy. This will greatly pay you off.
Want to try it yourself? Download the free demo.
Want to dive into the full testing possibilities right away? Buy Forex Tester here.