«Rumors» and force majeure
The financial market is affected by all unforeseen phenomena of nature and society, and our task is to choose reasonable tactics of trading behavior.
A "rumor" is considered to be unverified information (including the listed above), as well as the hype before the release of statistics or any other event that causes a speculative price reaction.
Sometimes some kinds of information are thrown to the market on purpose. It's been repeated, commented on, analyzed, forecasted so that major players "skim the cream" from the upcoming panic (we recommend a brilliant book by Peter L. Bernstein «Capital Ideas Evolving»).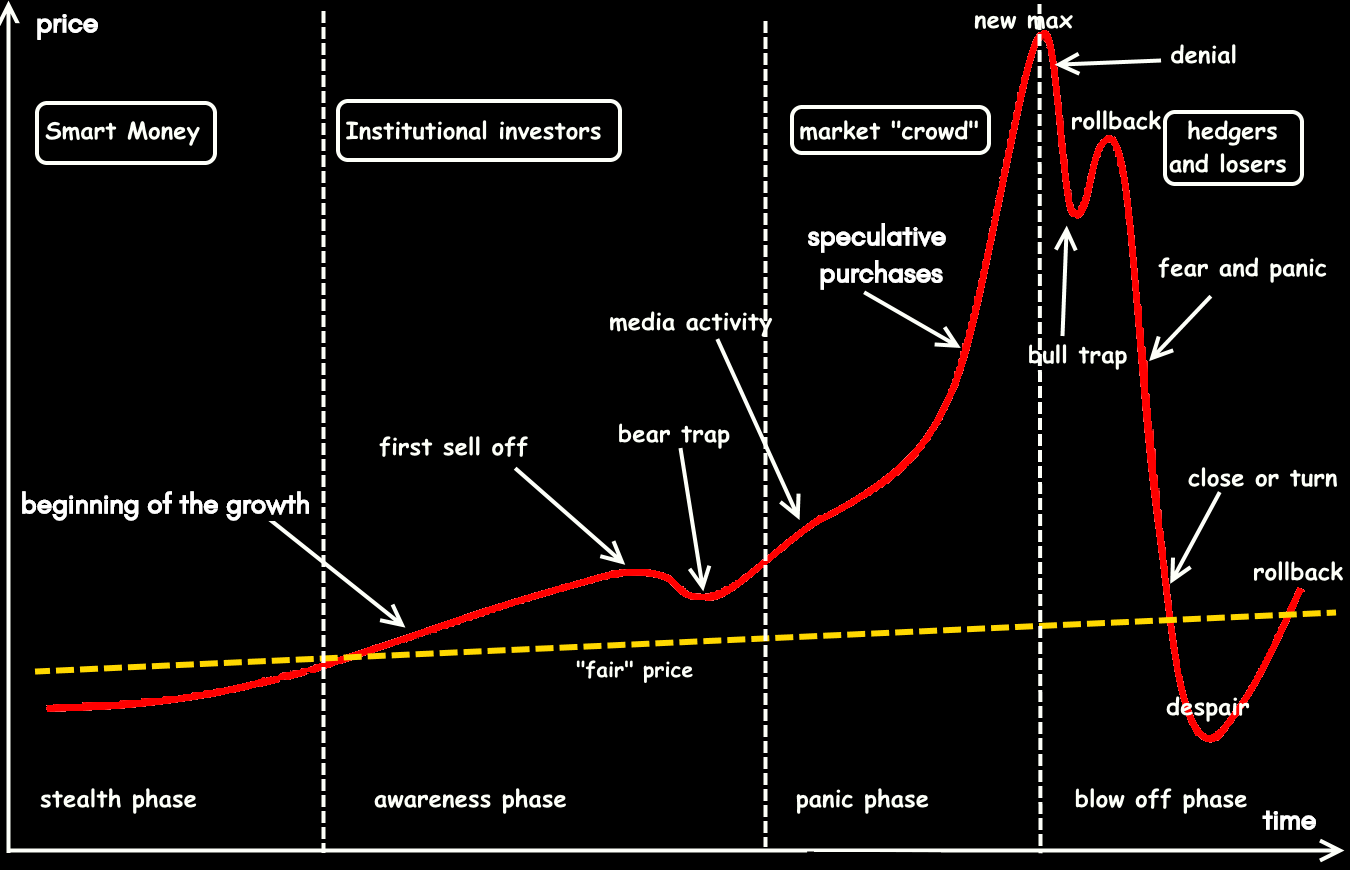 However, the classic thesis "buy by the rumor, sell by the news" in the modern market does not work well. The real information is quickly taken into account in the price (dissolving in the market), and speculators can earn only on provocations.
Just small players lose money on "rumors"; the experienced speculators always hedge their risks with other assets to compensate for the possible losses when a "fact" appears.
Traditional force majeure events:
Military conflicts: the aggressor country usually wins economically.
Natural and human-made disasters: adversely affect the exchange rate of the national currency, prices for raw materials, and energy in the affected country or region.
Any political instability (elections, crises, coups).
We remind you: in situations of force majeure, it is important to be sure that the broker executes the orders technically correctly (without slippage, loss of quotes, weak liquidity), and it is possible to close the deal quickly.