Currency trading is one of the most complicated ways to make money. To succeed in the forex market, a trader needs to develop the following 3 branches:
Psychology
Method
Money management
If your forex training does not involve at least one of these important steps, you will definitely lose in the long term. Our trading simulator allows people to improve their knowledge and skills in all of these areas.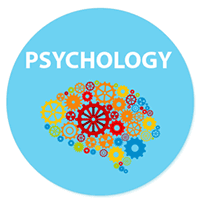 Psychology. In terms of evolution, human beings have not adapted to accommodate trading. In other words, we have all been terrible traders from the very beginning because our DNA does not have the necessary features to go about it effectively. Even if you learned all the ins and outs of the market in theory, you will still not be ready to trade without a strong ability to control your mind and emotions. The only way to really handle this area is to use a forex simulator. Trade simulation is way of better than demo and real accounts. With demo accounts, you will have to wait for ages to open a decent amount of trades. With live accounts, you will get a feel for the real market, but because you haven't mastered your emotions, you will keep trading illogically and lose your deposit very quickly. With our trading simulator, traders have the opportunity to be in an exciting atmosphere where they do not know how the market is going to move (as is the case with a live account). At the same time, traders can determine that information immediately – a feature offered by neither demo accounts nor live accounts. In short, our backtesting software will supply you with all the market analysis tools you need to tame your inconsistent nature.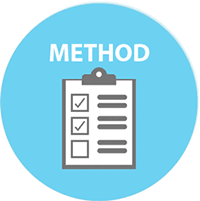 Method. The abundance of trading strategies available on the Internet creates the false belief that you have everything you need. However, if you try the appropriate forex trading simulator, you will immediately discover that this is a huge lie. The vast majority of these so-called profitable strategies that bloggers and pseudo-traders promote can give you a few profitable trades, but eventually they will create a significant drawdown in your deposit. While you're learning how to navigate the complex world of forex trading, the most important rule is this: Don't be too trusting. If you're too open to what others have to say, you risk compromising your 3 most powerful assets: time, money and self-esteem. If you choose not to backtest the strategies of questionable sources, eventually you will lose all of the money you have saved for trading. Consequently, without a form of forex backtesting software, you will spend hundreds or even thousands of hours learning about the forex market without yielding any positive results. Moreover, without Forex training software, you will end up frustrated and depressed. What normal people would want to spend their time, money and effort on this fruitless task? There are just 2 possibilities available for you now: Either choose the path of failure or buy what is probably the best trading simulator in existence and avoid losing anything. No one can guarantee that you will learn how to trade with our trading simulator, however. It all depends on your work ethic, dedication and ability to analyze your learning methods and trading actions. It depends on whether you make the right decisions and stick with them.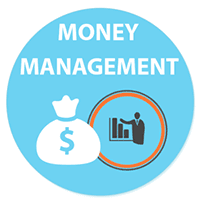 Money management. There are a lot of smart and disciplined traders who still cannot succeed in the forex market. The reason for this is that they lack an incredibly valuable pillar in their trading: They completely misunderstand the importance of money management. Currency trading requires traders to follow strict rules regarding how much they can afford to lose on a single trade and how many trades they can lose per month. If you neglect these fixed rules, or if you do not pay enough attention to them, you will never take your trading to the professional level. One can make amazing trading decisions, be fully in charge of his or her emotions and win most trades. But all of this success can be fruitless with a single trade that was opened where the trader did not stick to the basic principles of money management. Backtesting, however, allows traders to build their knowledge of these principles. In short, forex training is impossible without forex software – especially without a trade simulator. Start sharpening your money management skills today with the help of Forex Tester, the best trading simulator one can find.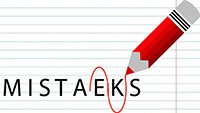 Correct Your Mistakes. Effective learning about forex trading includes the opportunity to correct your mistakes. Most traders do not understand that it is practically impossible to learn forex by using demo and live accounts. Demo accounts give you a chance to learn forex trading if you have dozens of years ahead of you, and live accounts make it impossible for you to fix your mistakes. You have already lost the trade (or range of trades), and the forex analysis will help you avoid making the same mistakes in future, but you simply cannot change the past. Forex simulators, in turn, can take you back in time so you can truly correct your mistakes immediately – you can backtest your strategy as many times as you need. This amazing forex training software will help you fix your mistakes without affecting your real money.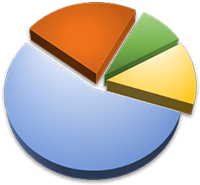 Detailed Statistics. Not only can you fix any mistakes you've made, but you can also take your forex trading training to a higher level by using detailed statistics. Our trade simulator has plenty of built-in parameters to evaluate your trading performance. With Forex Tester backtesting software, there is no need to simulate the market in the dark. Now, all the necessary components are included. "Net and gross profit," "maximum profit and loss trade," "maximum drawdown" and other values will improve your forex currency trading in a timely fashion.