To install the Forex Tester 4 version, you need to download software:
When the file is downloaded, please launch the installer and click "Run" button when the next window appears. Click "Yes" if the operating system asks you to allow the program to make changes on your PC.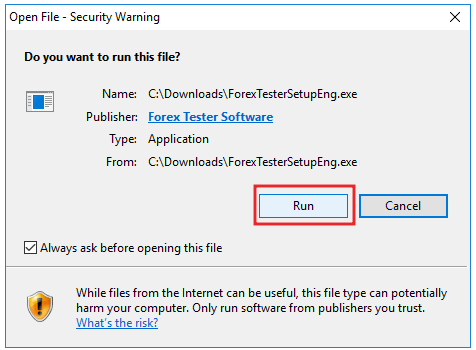 Click "Next" when the Welcome to the Forex Tester Setup Wizard window appears.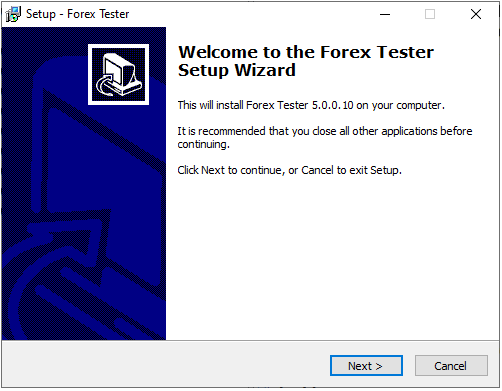 Please read the End-User License Agreement and confirm it by selecting "I accept the agreement" option.
After this, click "Next" button to continue.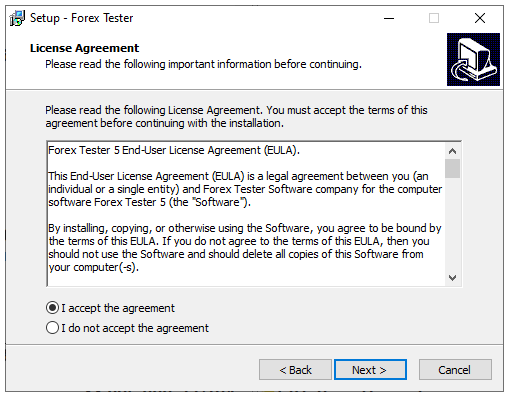 Select the folder where Forex Tester 4 program will be installed and click the "Next" button. We highly recommend that you install Forex Tester 4 into the default location (C:\ForexTester4). If you install the program into a C:\Program Files\ folder, the program may work with problems, so we don't recommend doing it.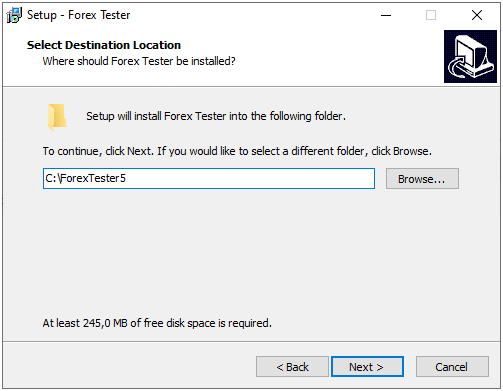 Activate "Create a desktop icon" option for easier access and click "Next" button.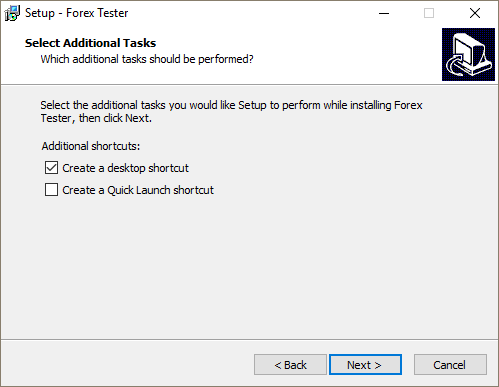 After this, click "Install" button in the next window to complete the installation.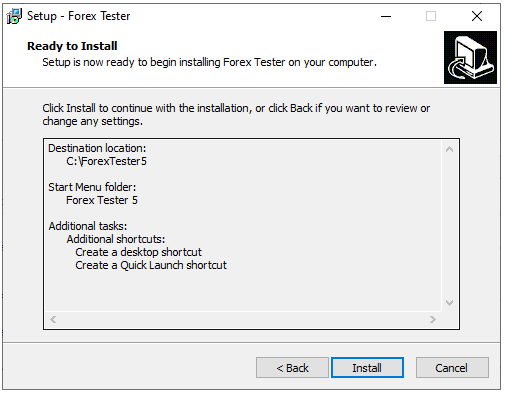 Wait till the program is installed on your computer. After the installation is complete, please activate "Launch Forex Tester" option and click "Finish" button to launch the program immediately. Or uncheck this option if you want to run it later.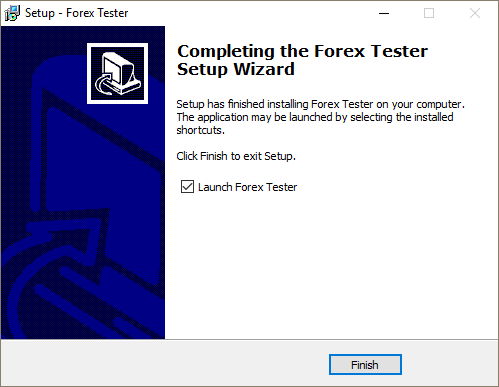 Congratulations! The program has been installed on your computer.
You will see this icon at your desktop if you have chosen this option during installation.