An Expert Adviser is the program that is based on some trading strategy, and can open and close the trades automatically.
To backtest the EAs that are already included into Forex Tester, navigate to the "Testing → Strategies list" menu. Or you can click on the "List of Strategies" button on the toolbar.

Make sure that the strategy execution is enabled. The "Enable / Disable strategy execution" button on the toolbar should be active. Another way to enable this feature is to navigate to the "Testing → Enable / Disable strategy execution" menu.

We will cover the topic of Expert Advisers on the "2 crossing moving averages" strategy example.
Click the "List of Strategies" button on the toolbar and check the "Strategy7" checkbox
Double-click on the strategy's name
Choose the symbol from the drop-down menu. If the symbol that you need is not available in the drop-down menu then you need to navigate to the "Data Center" and download or import the data for this particular currency pair, then create a new project for this symbol or load an existing project.
Select the time frame where you want to test this strategy
Pick the periods for both moving averages
Set up a lot
Click "Apply"
Click "Close"
Click the "Start Test" button
Forex Tester will open and close orders automatically due to the strategy rules that were programmed in the Expert Adviser.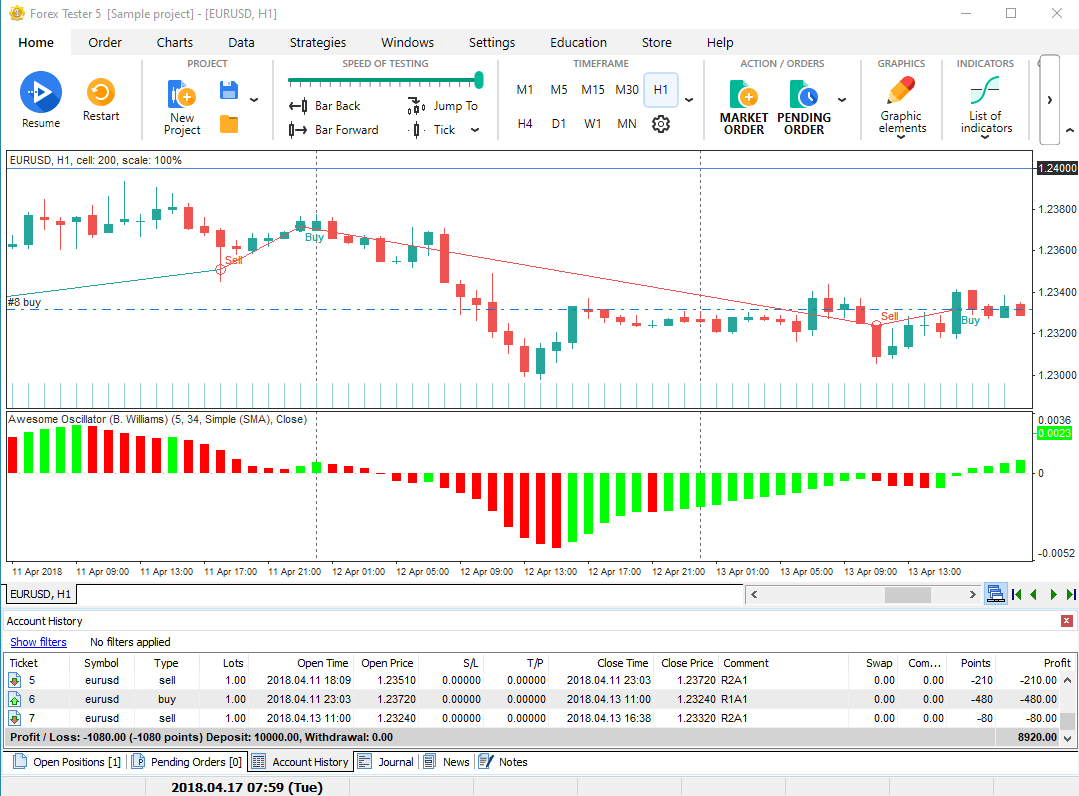 Please note that Meta Trader 4 and Forex Tester 3 are two separate programs, and that is why it is impossible to import an MT4 Expert Adviser into Forex Tester 3 without rewriting it. If you have programming skills, and you are experienced with C++ or Borland Delphi languages, then you can do it on your own. To get more information, please visit our forum.
You can also make use of the search field on our forum to find the necessary indicators. We have plenty indicators added on our forum. Use the "Search" form on the forum to speed up the process.
To add a custom EA file that has a .dll extension, please navigate to the "File → Install → Install new strategy".