A bit of a theory
The "Fan of Moving Averages" uses the classic method of working out a trend at different periods and allows you to trade in the direction of the strongest trend.
We remind you: the indicator period is the number of bars on the calculated timeframe, that is, you need to immediately determine how long you are ready to keep the position open.
If you expect to close the deal within 1 hour, then MA (12) will be enough for M5 - it will show the average value for 60 minutes.
If you plan to keep the position for 1-2 weeks on the daily chart, then you need EMA (7) and EMA (14), but usually the periods of 5 and 10 are used - according to the number of trading days.
The trend needs to be monitored comprehensively: global, medium-term, and short-term. That is, for a sustainable strategy, you will need at least three moving averages.
For example, for the daily chart, MA (200) is a long-term trend (about one year), MA (50) is a medium-term trend (about 2-2.5 months), and MA (20) is a short-term trend (four trading weeks).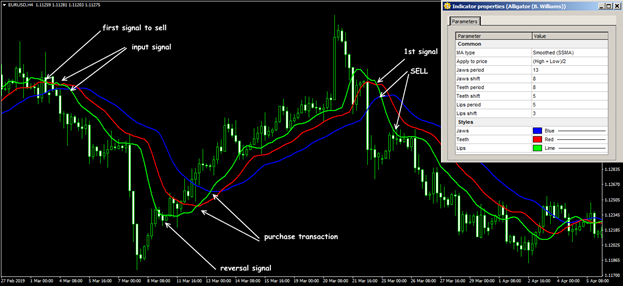 The long-term trend is considered more reliable: you must admit that the general opinion of 200 participants is a more representative sample than the opinion of 50 respondents.
Movings with periods from 200 and above are also called the investments since the location of the price above/below such lines shows the interest of large (institutional) players.
All MA characteristics have commercial value: general dynamics, direction, growth or fall rate. For example, the angle of the MA inclination shows whose trading "pressure" (buyers' or sellers') is stronger at the moment; the closer the MA to the horizontal position, the calmer the market (see Using Graphic Tools).
MAs are used as strong dynamic levels of support/resistance; therefore, in the area of such lines, most participants either enter the market or record the result of the transaction.
For large time periods, it is recommended to use exponential, for smaller ones - simple moving averages (see Using Indicators).
Practice shows that the price is much more difficult to break through from the bottom up through a declining MA than through a "growing" moving average.
By the way, the stock market with a few exceptions is a technically clean trend. For the curious, we offer a special ETF Replay service, where you can test the classic moving averages on the assets of the American stock market online.
Below is a test of the Dow Jones index (SPDR Dow Jones Industrial Average) from 2002 to the 10/11/2019.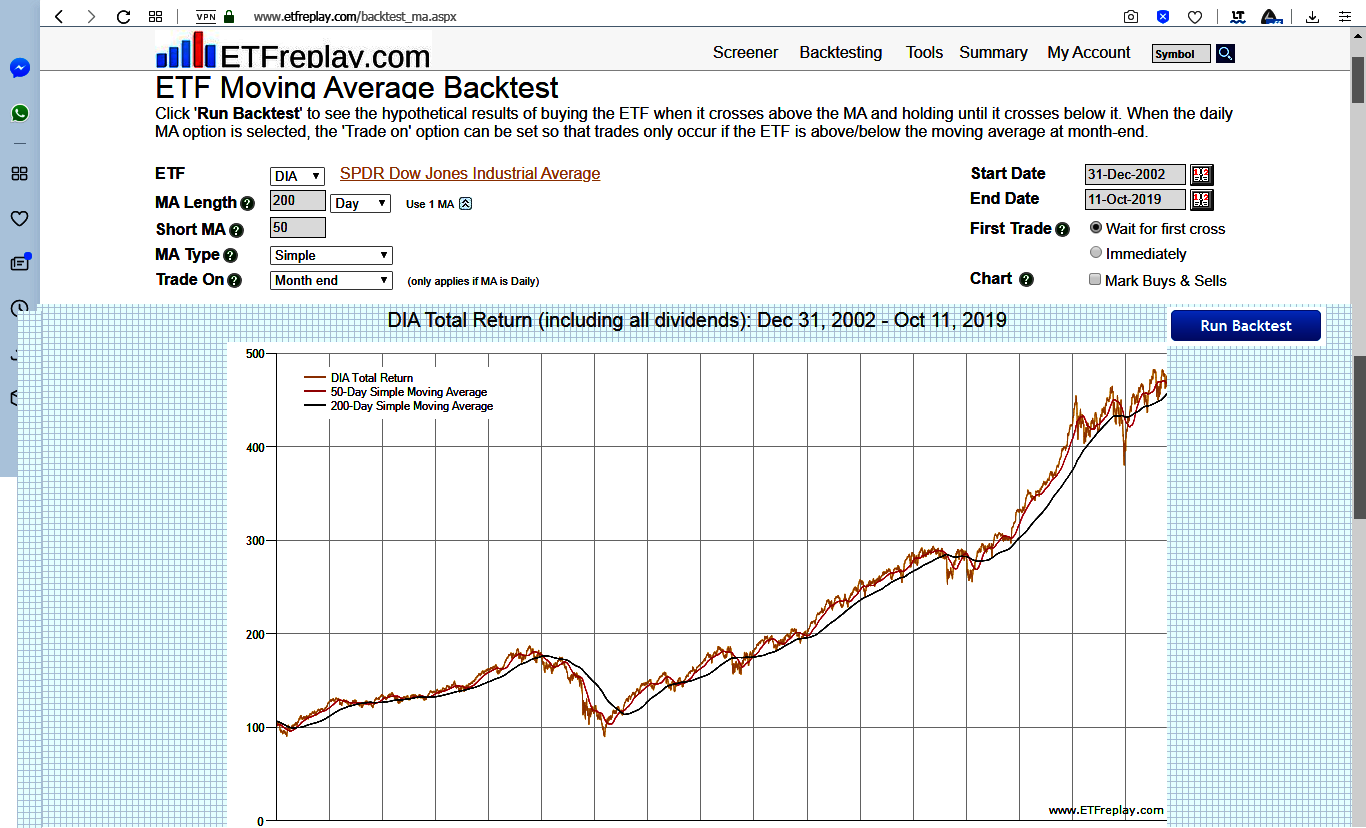 There is also extended trade statistics for moving averages published there.