Features of technical analysis
Silver assets are quite volatile with the daily range at 400-500 points. Medium-term trends live for about a month.
The exchange volume of silver is 1 troy ounce (31.01 g); in one standard trading lot of 5000 ounces and it costs about $140 thousand. A decent deposit is required for operations with a full lot, although it is still less than needed for gold.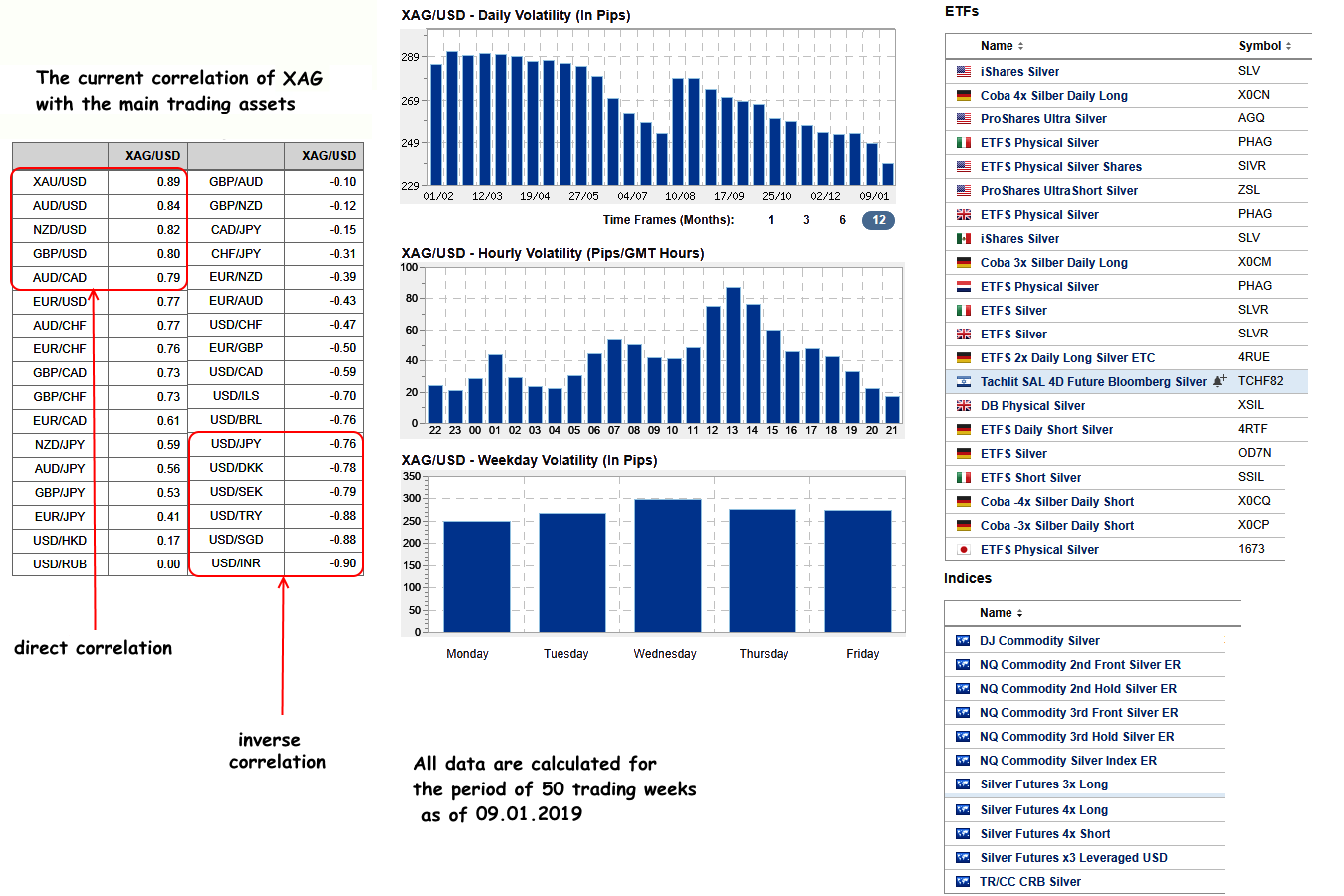 As a rule, the Forex terminal offers silver trading in the form of a contract for difference (CFD): XAG/USD, XAG/EUR, sometimes XAG/GBP, crosses with other currencies are almost not used. On a CFD-silver, due to leverage, one can split a trading lot, for example, at 1:500, $300-500 will be enough.
It is possible to work with silver futures or options - you just need to provide a higher deposit. Permanent spreads are usually in the range of 2-4 points, but floating spreads can expand up to 10 points.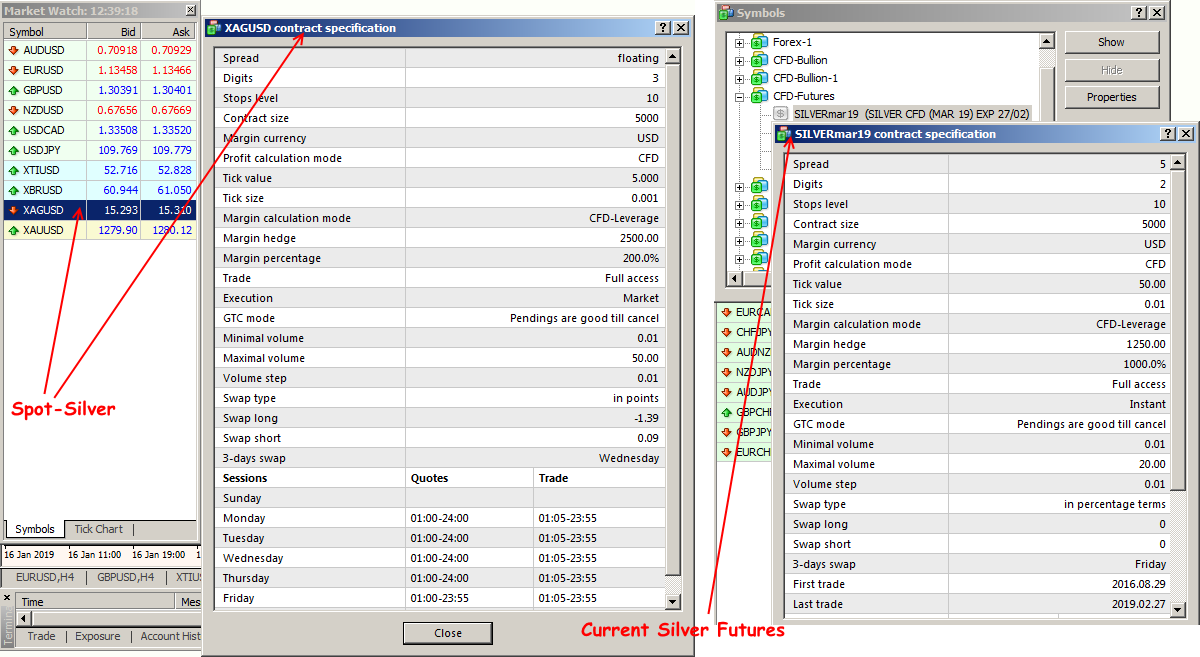 In general, all silver assets are well predicted by standard technical analysis (see Using Indicators). Operations on CFD-metals are carried out similarly to currencies. Therefore, all types of long-term and medium-term strategies are applicable: at moving average, strong price levels, graphic patterns (see Using Graphic Tools).
Scalping is not contraindicated, but we would not recommend it.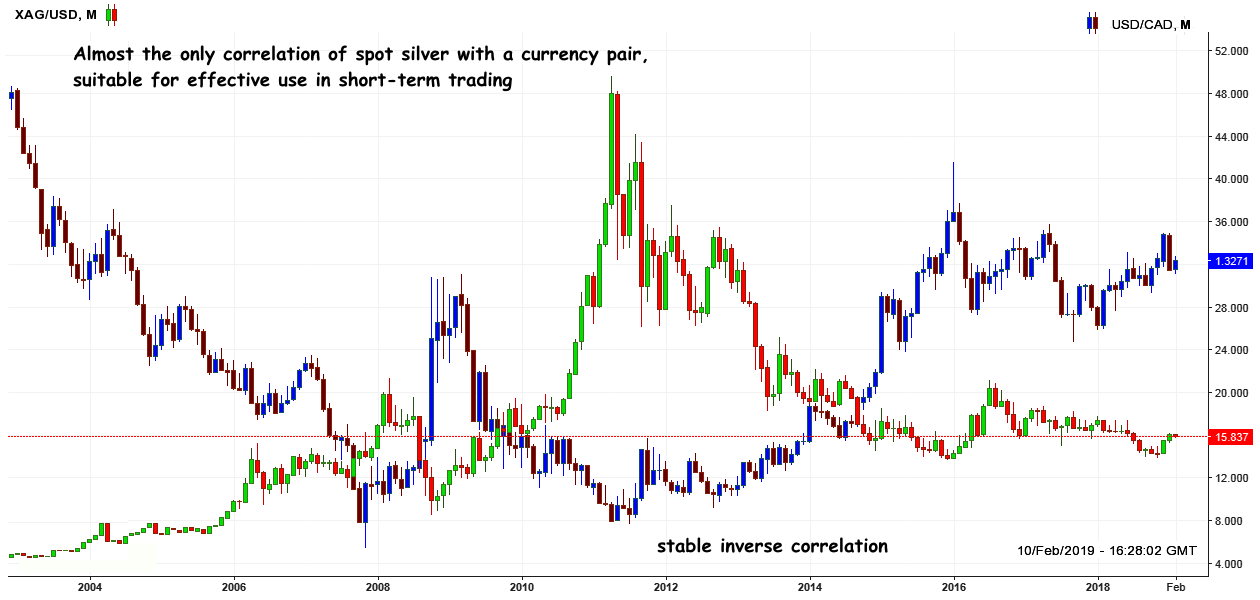 We remind you: only tick data is visible on Forex, therefore, to work with methods such as VSA, you need information about real exchange volumes.
Trading silver requires confidence and patience to withstand deep stops and corrections. For these assets, it is considered normal to knock down stops in the range of 70-150 points, and ultimately close the day in the range of 2-3%.
These assets are not the best choice for beginners, but you can get the first successful trading experience on the commodity market on mini-lots and on a demo account.